Posted by Roxy Mathew Koll on 07 Dec 2009
There was a time when I used to walk these snow laden roads every day, for more than 3 years. Now when I come to think of it, or see these photographs, I shudder, and wonder how I survived those days  😯 These photographs are from the small street just out of the apartment where I lived during my PhD days at Sapporo in Hokkaido, Japan.
These selected photographs are simple, but I feel there is something strong about it. The elements in it, a man, a dog, and a crow says so.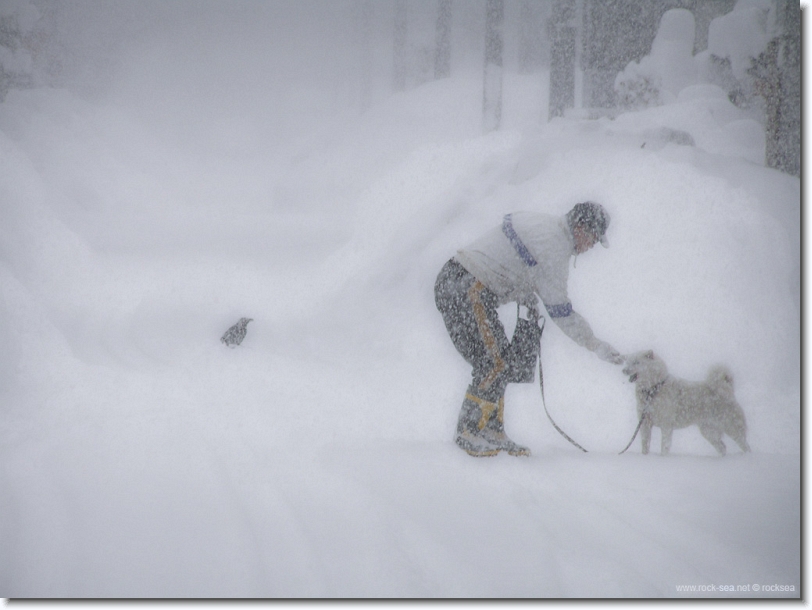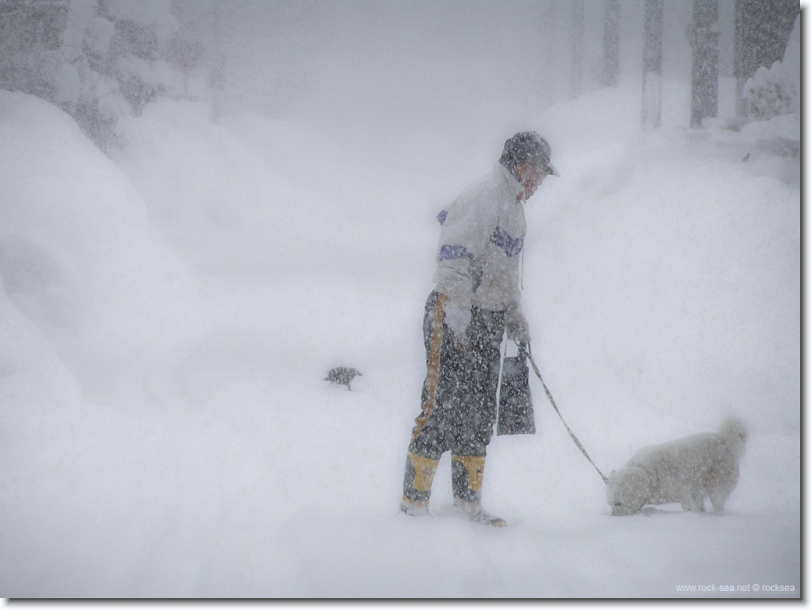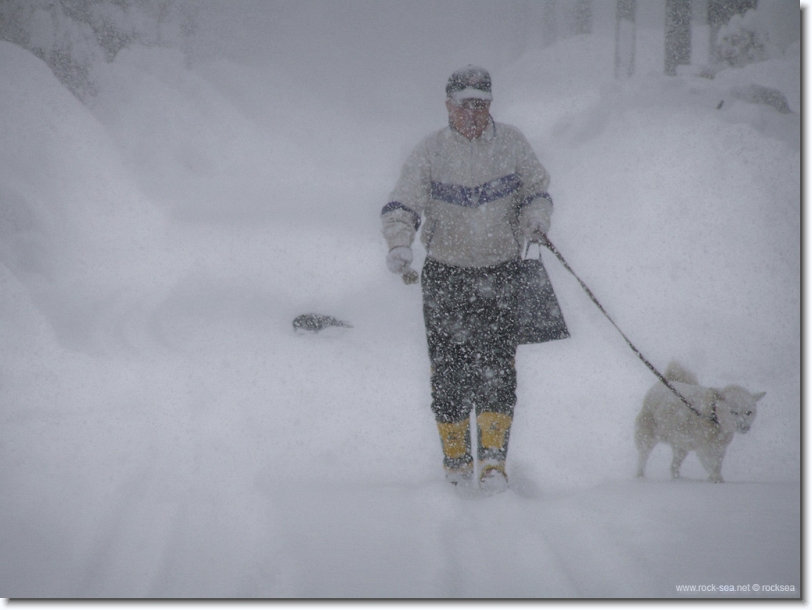 Probably they are the three who learned to adapt to changing environments. The dog and the crow, have always followed the man through his adventures.
---
Note
: The United Nations Climate Change Conference starts today 7 December 2009, at Copenhagen. Regardless of all the disagreements and skeptical agreements, let us strive and hope towards a better tomorrow.
How is this year winter treating you so far? Here in north Italy it seems milder than usual.
Related posts
36 Comments »
36 Responses to "winter at hokkaido"