Posted by Roxy Mathew Koll on 27 Jul 2013
If you are on butterfly watch on a trail, the best place to spot them would be over rotten fruits—or animal scats. Butterflies do mud puddling for their sodium/salt intake. Probably for similar reasons, they also end up on animal scats, and the behavior can be called scat puddling.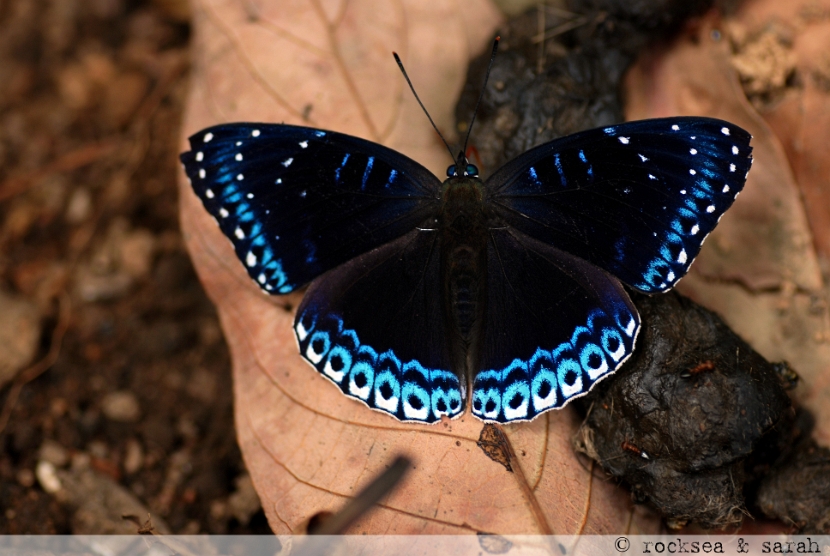 The image here is of a popinjay butterfly, intoxicated by the decomposing animal scat, and unaware of the surroundings. There are more butterflies enjoying the feast, in the image below—how many can you spot?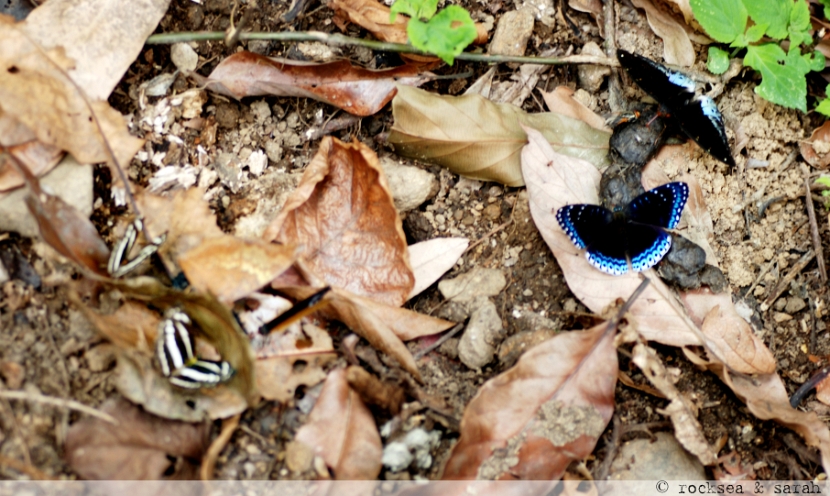 Species: Stibochiona nicea, Common Name: Popinjay, Family: Nymphalidae
Date: 23 Mar 2013
Location: Namdapha National Park, Arunachal Pradesh, India.
Camera: Nikon D80 + Tamron SP AF90mm f/2.8 Di Macro Lens
Related posts
7 Comments »
7 Responses to "popinjay, scat puddling"