Posted by Roxy Mathew Koll on 08 Sep 2011
The pied paddy skimmers, with their white-banded black coloured wings, are one of my favorite dragonflies. They bring back all the nostalgic childhood days, as I remember them from the time since when I was a kid – when I used to play out in the fields.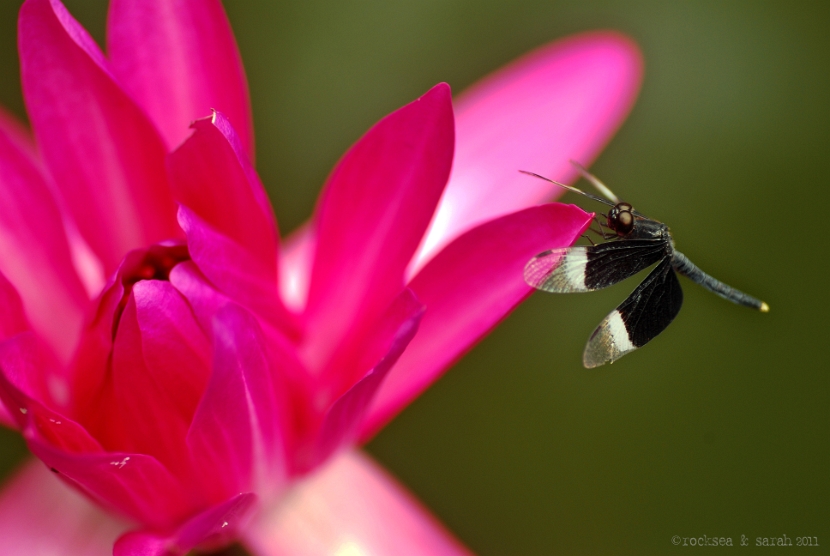 The pied colors and the habitat give them the name pied paddy skimmer. It is the males which have the black colored wings as above, while the females have golden yellow wings with dark spots/tips. These paddy skimmers are often found around ponds, fields, and all kind of pools of water. Their flight is also conspicuous, undulating and floating in the air, much like a butterfly.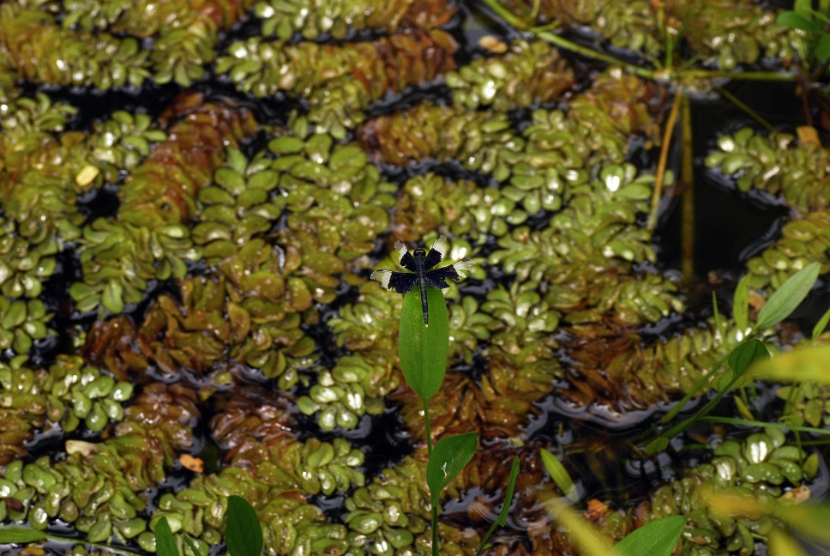 Though seen throughout the year, studies show that they are most abundant during the summer monsoon – when the water supply is plentiful – and increases the survival rates of the larvae.
Species: neurothemis tullia Family: libellulidae
Common Name: Pied Paddy Skimmer
Location: @ home, Kottayam, Kerala
Reference:
Che Salmah M., S. Hassan, A. Abu Hassan, and A. Ali, 1998: Influence of physical and chemical factors on the larval abundance of Neurothemis tullia (Drury) (Odonata: Libellulidae) in a rain fed rice field, Hydrobiologia, 389, 1, 193-202.
Related posts
5 Comments »
5 Responses to "pied paddy skimmer"