Created by Roxy Mathew Koll on 16 Dec 2005
ORV Sagar Kanya, 29.03.03, Arabian Sea, beguiling facades: from cruise SK-190.
This I remember, I wrote sitting on a chair in the upper deck of R/V Sagar Kanya. It was night and it was my birthday. hmm.. celebrating one's birthday on a ship with the endless sea around is something.. The photos are from the same cruise.
soft brushing of the breeze
waves splattering on and softly rocking the ship
the sea is seducing me
endless lifeless meaningless
it seems
but
never stops looking marvellous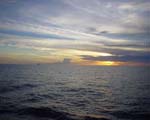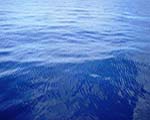 the color
the blue blue color
enticing enthralling
I wish I had a shirt of that color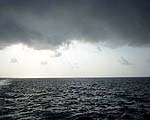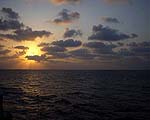 sometimes you wish
you say,
go, dive and float on the waves
but u don't go
u don't know
whether u cud get back
into the ship
O' sitting in this chair at nite,
u can make so many wishes
Somebody had told
Wish on a star
no roof over my head
only the sky
and
lying on this chair
I cud see all those stars
let me wish
on every star
for I have so many wishes
let me wish
on all the stars seen and unseen
I have heard stars are countless
so are my wishes
29 March 2003
Related posts
5 Responses to "arabian sea; armex cruise on sagar kanya"