Posted by Roxy Mathew Koll on 01 Jul 2009
One day we heard a lot of commotion just outside of our house. We saw 3 or 4 purple sunbirds, red whiskered bulbuls and yellow browed bulbuls at the same location, hovering and squeaking around. Though the possibility of a snake was there, it was ruled out because we saw a crow-pheasant (greater coucal) nearby, which is another enemy and nest raider of the smaller birds. Probably there is some bird nest nearby and the crow-pheasant was after it.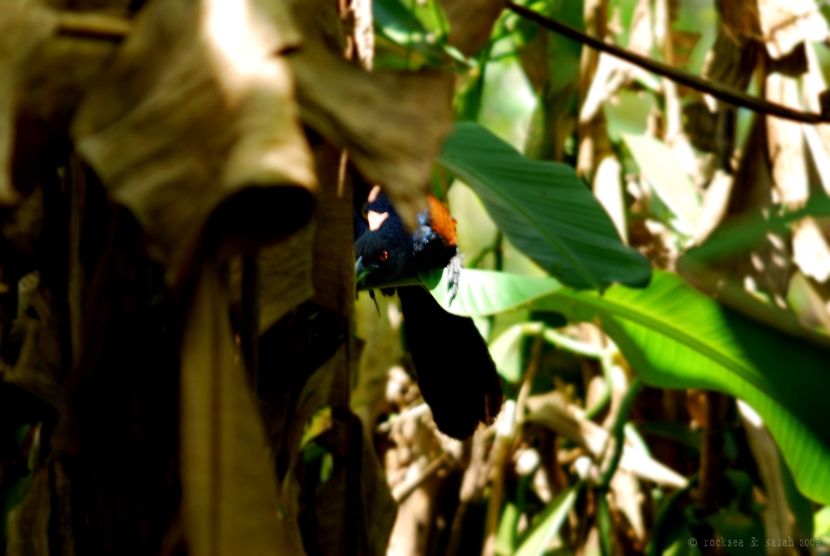 The greater coucal, Centropus sinensis, at the scene of action.
As usual, we took our camera and though the birds were in a distance, captured some photographs. These photographs were taken on 15 Feb 2008, from our home at Kerala. As usual, the photographs were processed and closely checked very late, more than a year later. We were taken in for a surprise. All of a sudden there is a snake in the picture! That too, a long snake with its long tail entwined all over the all-spices tree in our backyard…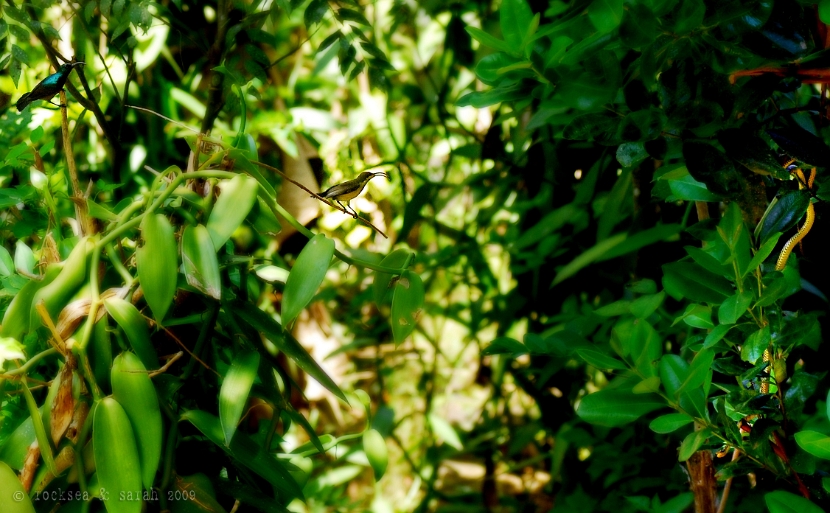 The male purple sunbird, cinnyris asiaticus (~ nectarinia asiatica), as you see, is in the breeding plumage. They are glossy purple during breeding time and have brownish upper and greyish-white under sides during non-breeding time. You can see the predating snake sneaking through the all-spices tree on the right.
Birds, especially the smaller ones, have an effective (well, sometimes) defense system against snakes. If one of them finds a snake, they make sure that the whole world knows about it, by flapping and chirping out loud. This brings the rest of the community to the scene of action. Altogether, they make an aggressive attempt to mob and drive the snake away.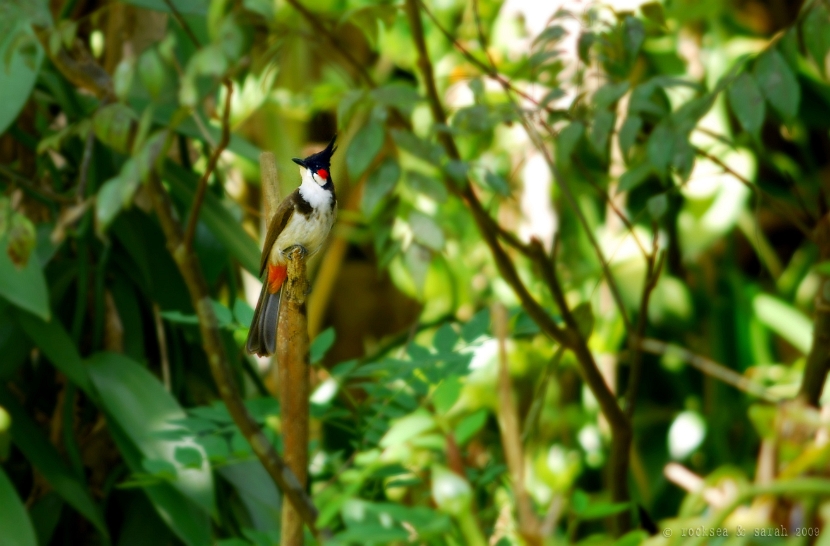 Red whiskered bulbuls, pycnonotus jocosus, at the scene of action. We had earlier discovered that the red whiskered bulbuls are nesting nearby. Some of these >> red whiskered bulbul nests were photographed around the same time. So it is of ultimate interest to both these birds to get rid of the enemy off their domain.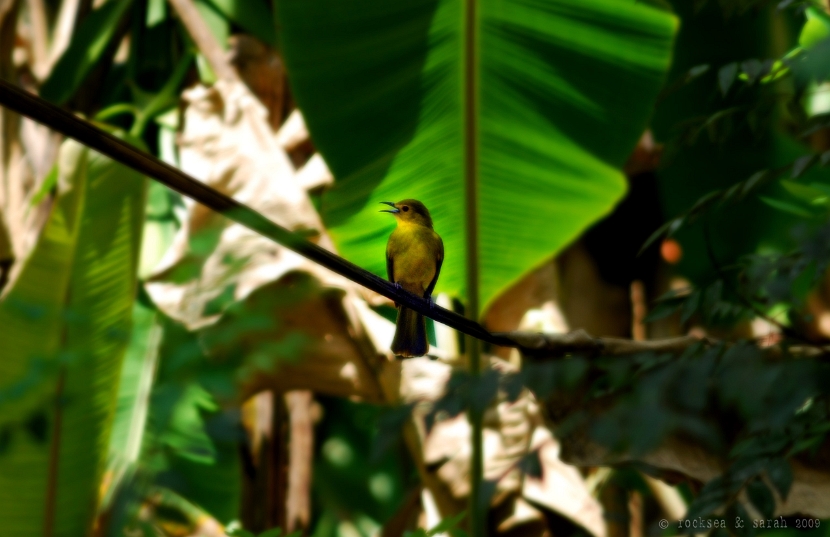 Yellow browed bulbul, lole indica, at the scene of action.
Related posts
5 Comments »
5 Responses to "nest raiders at our backyard"