Posted by Roxy Mathew Koll on 19 Oct 2009
Ever seen such a small, iridescent, jumping spider? Easy to miss among the bushes, but once you find it, you will get stuck with its beauty! 
The banded phintella, phintella vittata, belongs to the family of jumping spiders (salticidae).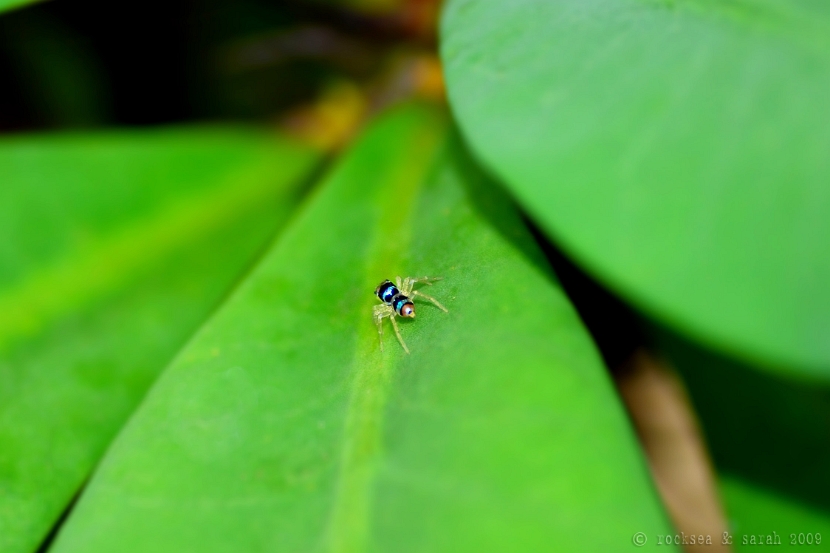 Jumping spiders are called so because they jump from one place to another, after attaching a silk filament to where they stand. Unlike other spiders, these are said to be inquisitive and may even jump on to your hands if you approach them 🙂 Don't worry, they are too tiny to harm you in any way!
Date: 11 Aug 2007
Location: @ home, Kottayam, Kerala, India
Camera: Nikon D80 + Tamron SP AF90mm f/2.8 Di Macro Lens
Related posts
29 Comments »
29 Responses to "the jumping spider, banded phintella"