Posted by Roxy Mathew Koll on 11 Feb 2010
These fan throated lizards belong to the family agamidae, the same family of the south indian rock agamas, which we came across in an earlier article.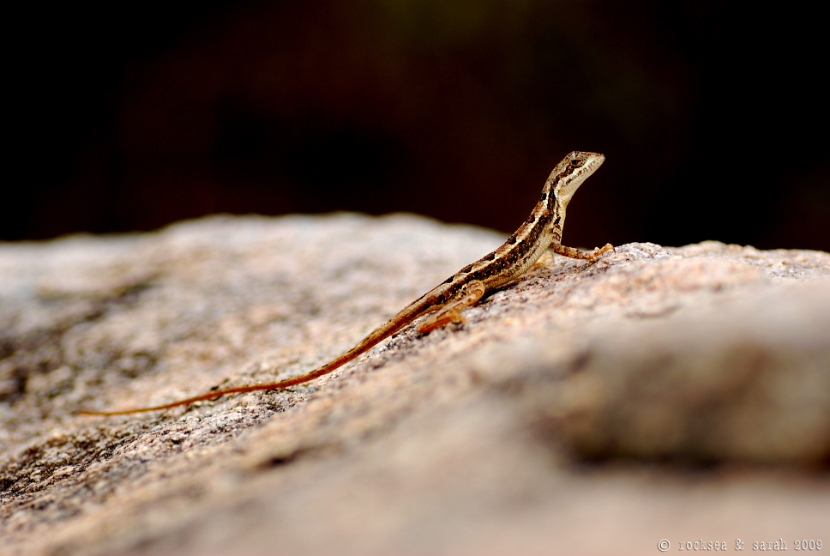 They are known as fan throated lizards as they have an expandable flap of skin under their throat, known as a dewlap or a gular fan. These lizards expand this dewlap like a fan, for various purposes like warning enemies, courtship, identifying the species, etc. We did not see this one expanding its fan. May be next time!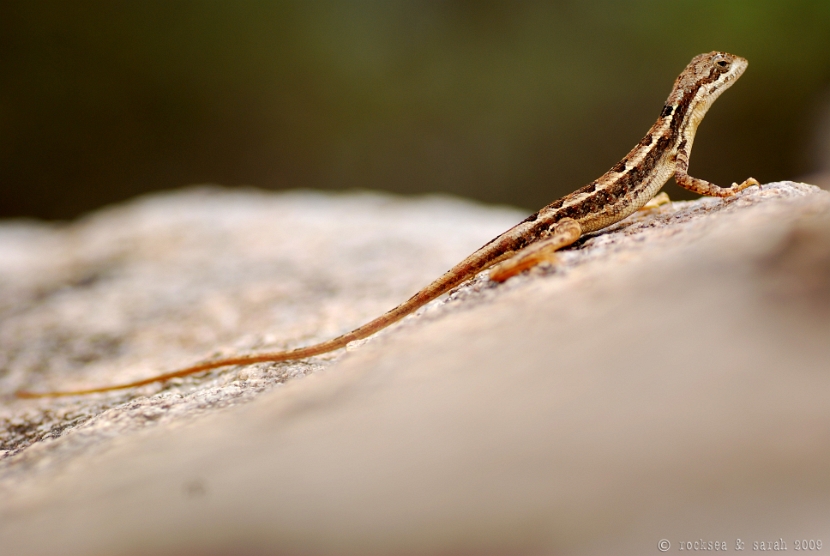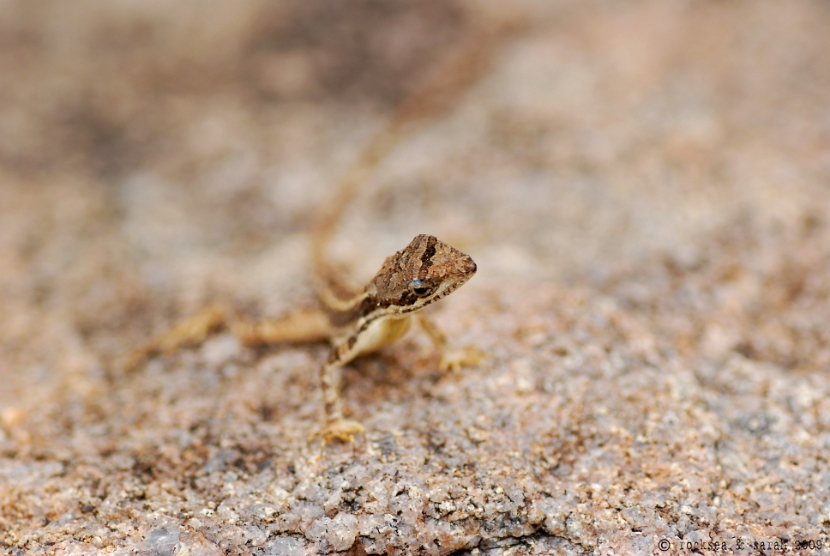 Date: 14 Jun 2007
Location: @ Mrugavani, Hyderabad, India
Camera: Nikon D80 + Tamron SP AF90mm f/2.8 Di Macro Lens
Related posts
24 Comments »
24 Responses to "fan-throated lizard"