Posted by Roxy Mathew Koll and Sarah on 18 Nov 2009
The dung beetles belong to the family scarabaeoidea, and are also known as scarab beetles. Those in the images below, are in the process of rolling the dung, after which they take it to a safe place and bury for consuming later.
They don't need to eat or drink anything else as the dung provides all nutrients they need, including water.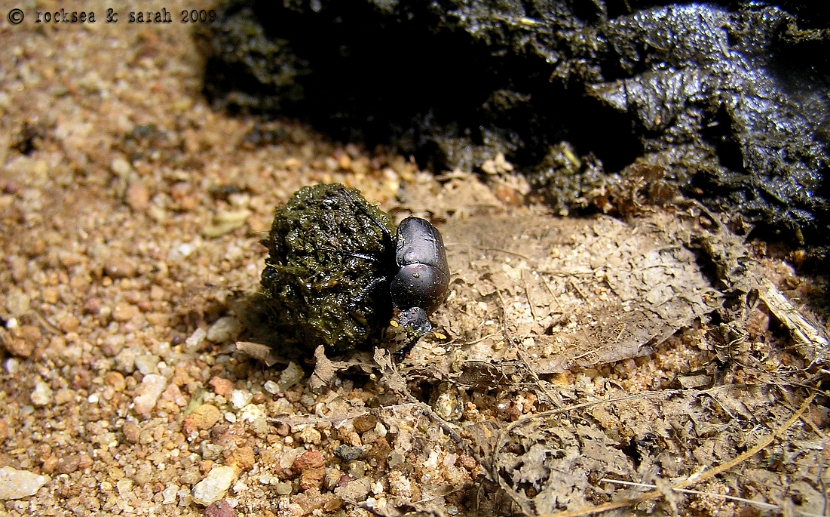 Date: 27 Sep 2007
Location: @ Bhoothathankettu, Ernakulam, Kerala, India
Camera: Nikon D80 + Tamron SP AF90mm f/2.8 Di Macro Lens | Olympus C770UZ + MCON-40 Macro Lens
Related posts
28 Comments »
28 Responses to "the dung beetles"