Posted by Roxy Mathew Koll on 04 Jul 2009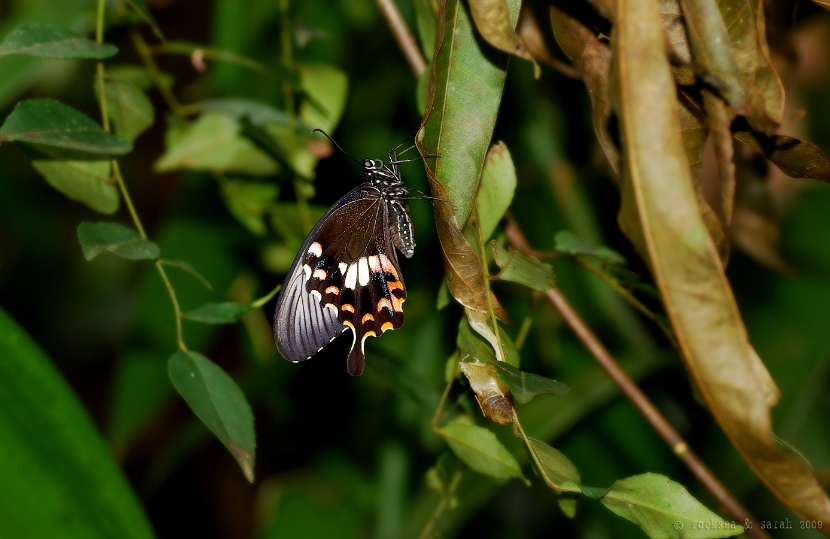 Common mormon female, papilio polytes form stichius, just out of its pupa. You can see the pupa just below the butterfly, on the curry leaf plant murraya koenigii, which served as its host plant.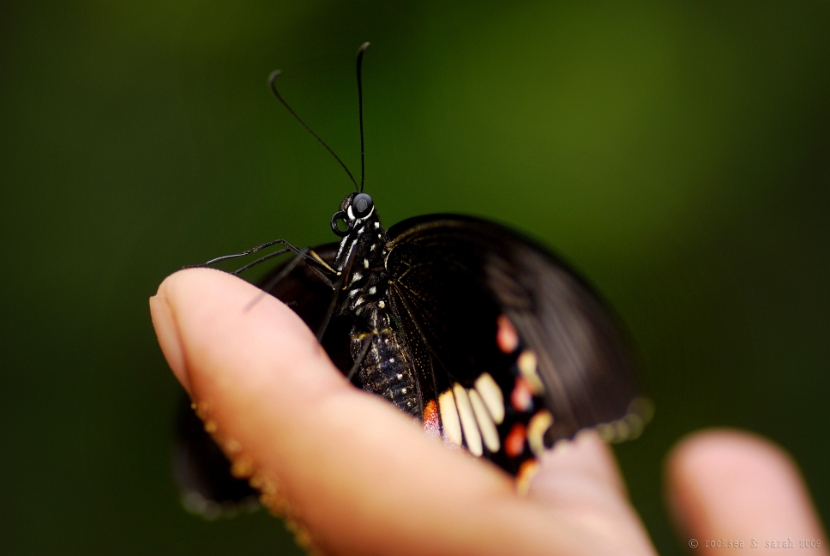 It is always fascinating to have a closer look (isn't it?! Click on the images for larger versions). See the pattern on the eyes and how its nectar tube is coiled in.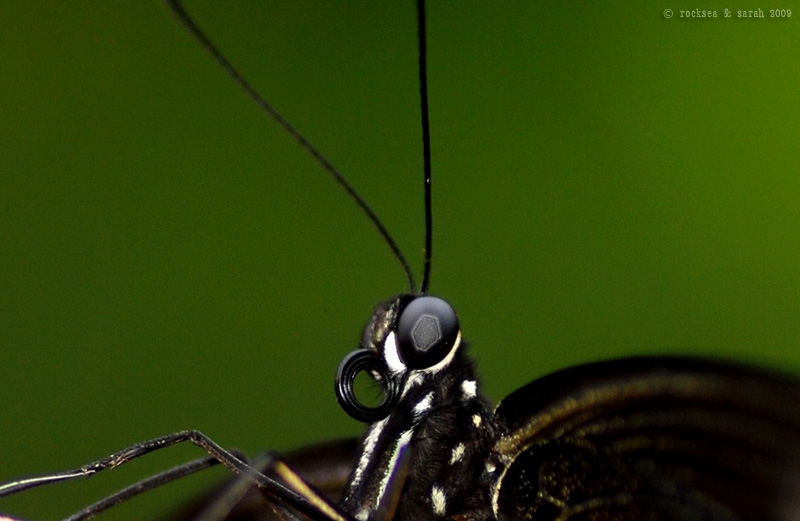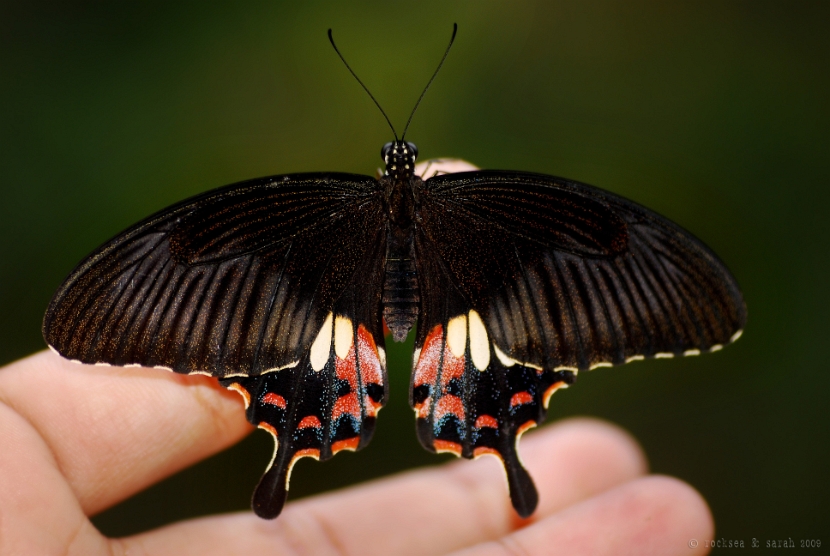 Getting basked in the daylight before its first flight. Check the iridescent powder like dots on its wings, which are actually tiny scales. These scales are said to serve different purposes, like keeping it water proof, deterring predators, etc.
Photographs from Oct 2007 @ home, Kottayam, Kerala.
Related posts
4 Comments »
4 Responses to "Intimacy with Insects: common mormon butterfly"