Posted by Roxy Mathew Koll on 10 Jan 2011
We were enchanted by the ancient rock-cut caves at Karla, that we decided to visit the Bedsa (bedse) caves which are also within 50kms from Pune, towards Karla.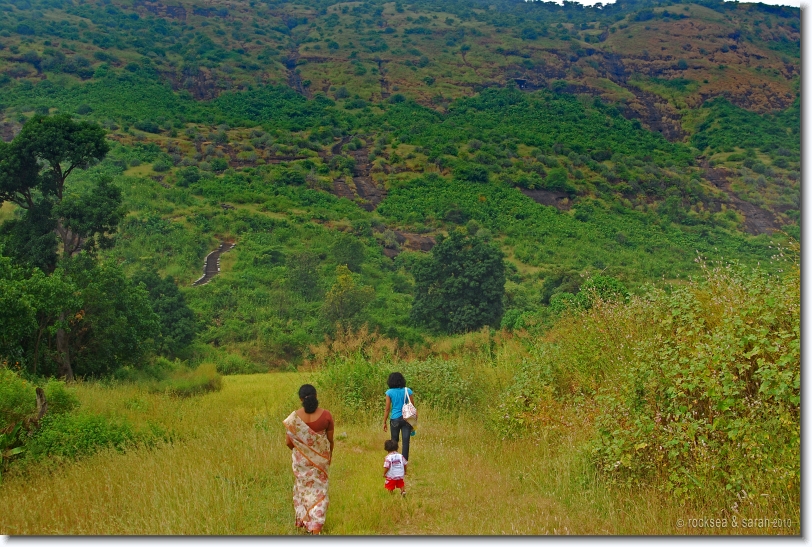 This time we had much more to hike up, but Pratya was game, and the cool breeze kind of lifted us up.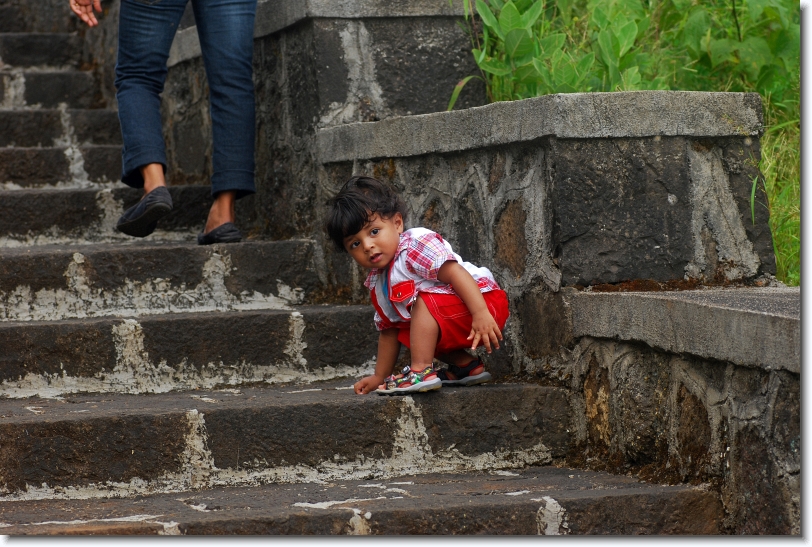 The caves are much like Karla in structure, with the chaitya hall and the adjacent viharas. These were also constructed around 1st Century B.C., and as old as Karla.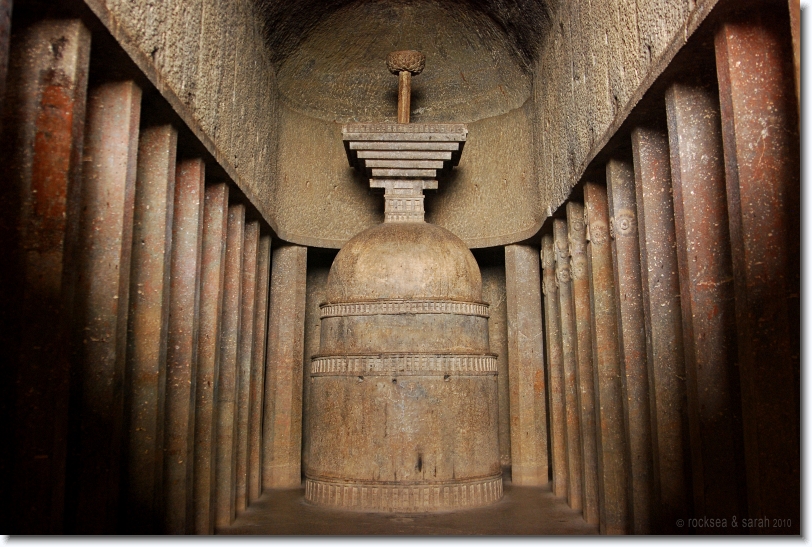 One major difference is that the Karla caves have hindu dieties and mythology infused on the outer walls, while the Bedsa adhere to its buddhistic style. Probably the hindu influence on the Karla caves came later. Another interesting factor about Bedsa is that its chaitya hall has 2 front doors, while Karla has only one.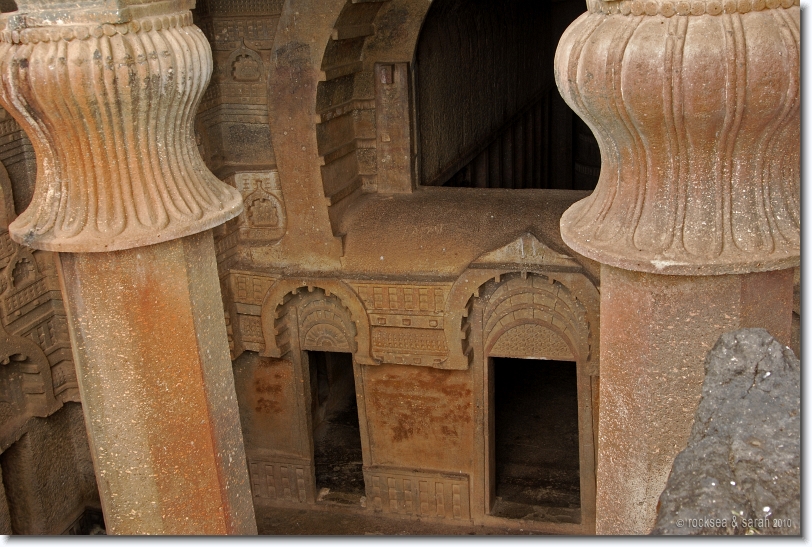 Like the other caves, Bedsa also have sculptures of couples wearing ornaments, in various poses, on horses and elephants.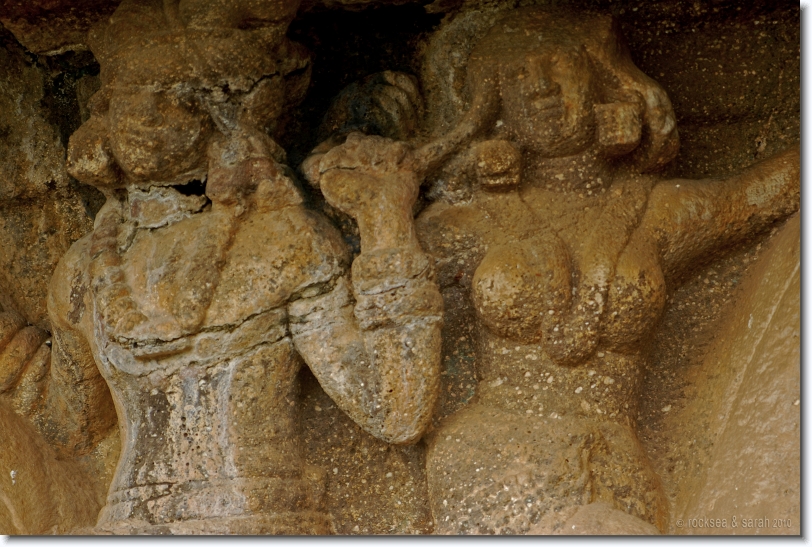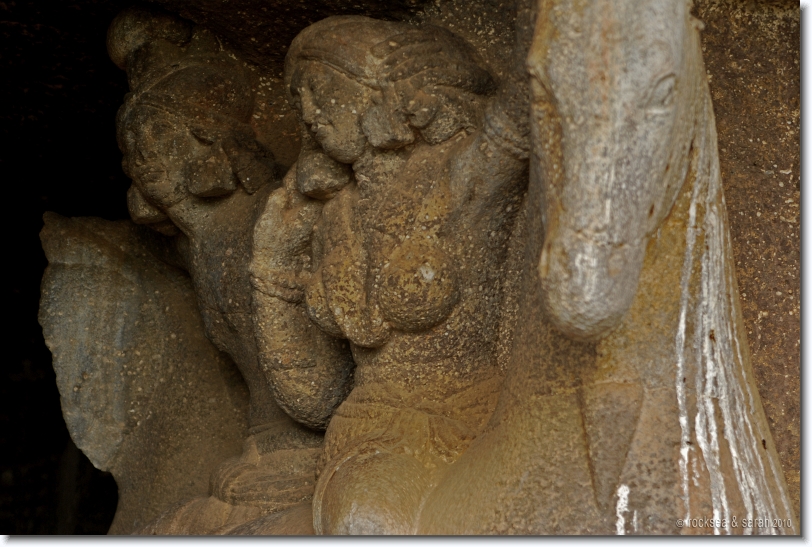 In the Indian culture and in buddhism, a lotus symbolizes the transition of the atma from the primeval mud of materialism (roots) into the bright sunshine of enlightenment (flower). Lotus engravings, are hence one of the most recurring symbols in these ancient rock caves.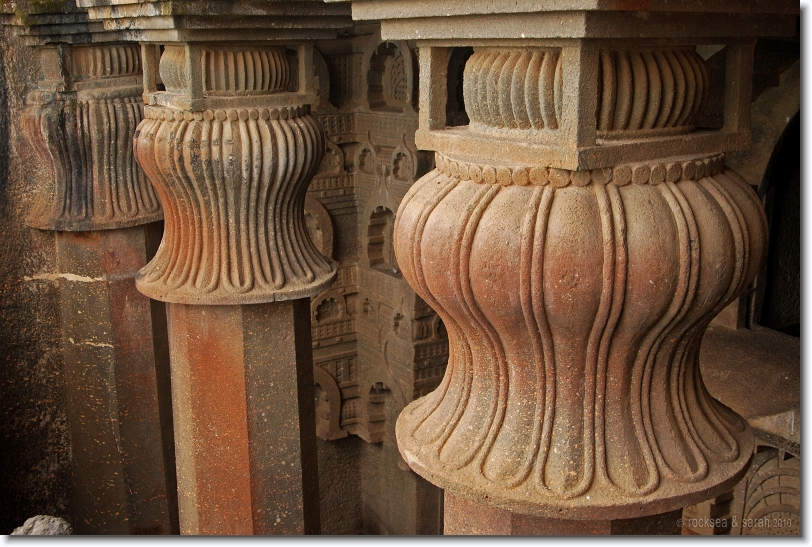 For more of these caves and sculptures, please visit: http://www.images.rocksea.org/maharashtra/bedsa/
Location map for Bedsa Caves

Related posts
10 Comments »
10 Responses to "bedsa caves"