Posted by Roxy Mathew Koll on 07 Apr 2006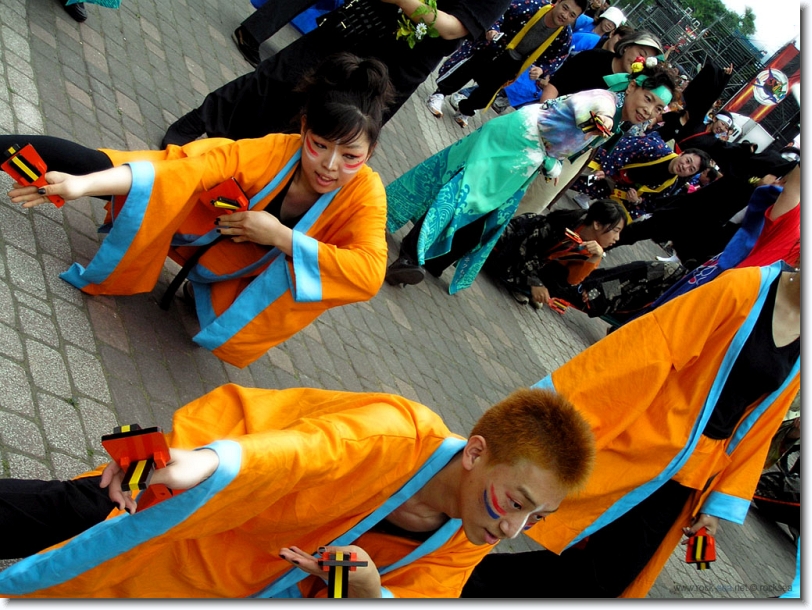 Winter is saying adieu and am impatiently waiting for the spring to arrive at Hokkaido. Spring is already in Honshu, main island of Japan where Tokyo, Osaka and other cities are, and they are already having cherry blossoms! Hokkaido is the northern most island, and we have spring, cherry blossoms, everything late
 On top of everything, we have winter early!!!! sho!
Spring and we awake full of life and dandelions to a lot of festivals and parties. Let me get into the mood by browsing and bringing back some of the photos of the yesteryear.
Herez a set of photos from one of the greatest dance festival, the Yosakoi Soran. Yosakoi Soran was started just 12 years before, by a university student like me. It gained popularity so fast that it is one of the most vibrant festivals of Sapporo. Yosakoi Soran Festival combines Yosakoi-Festival in Kochi prefecture of Shikoku and Soran folk music of Hokkaido. 45,000 participants and 1.5 million audience, as reported over the internet.
Pretty japanese school gals huh? Their uniforms are popular that even after graduating they like to wear it around
 Now you know why am waiting for winter to get over
Those are from Yosakoi Soran 2005. Some old shots from Yosakoi Soran 2004 are here:
Related posts
5 Comments »
5 Responses to "time for festivals. yosakoi soran"