Posted by Roxy Mathew Koll on 12 Aug 2009 | Category: india, kerala, photography
Unnikannans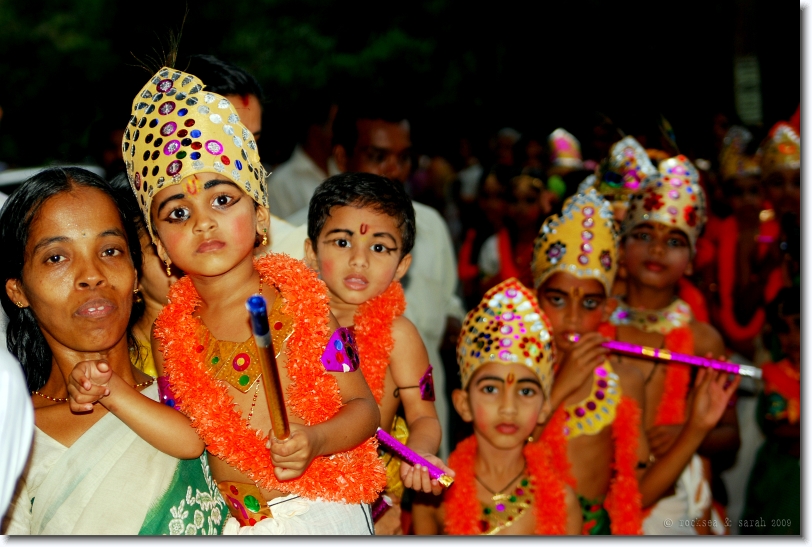 Young krishnas playing the flute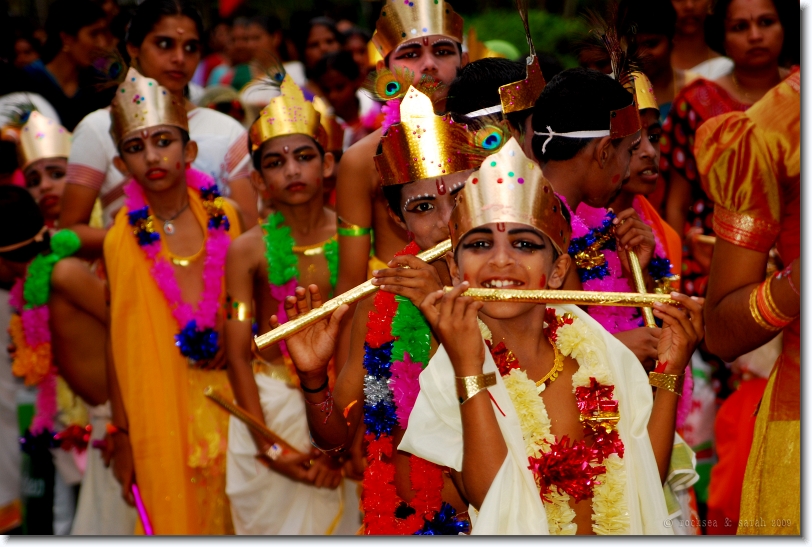 Shy gopikas…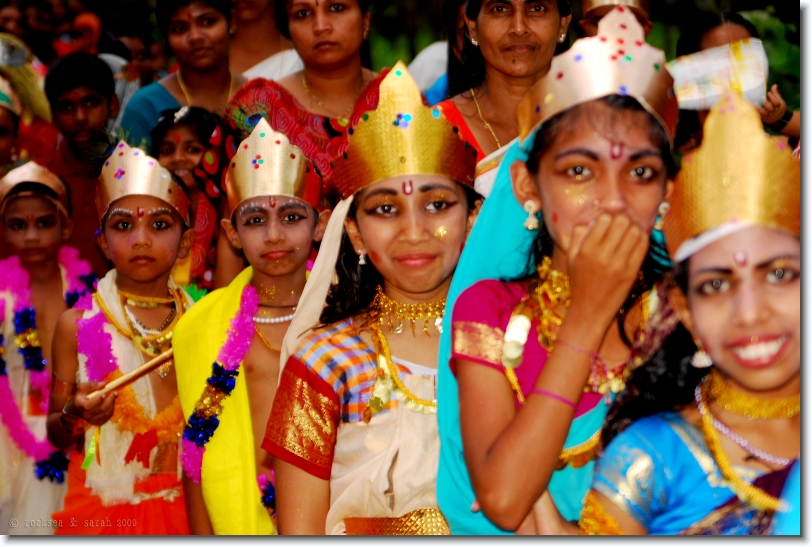 Unnikannan in an autorikshaw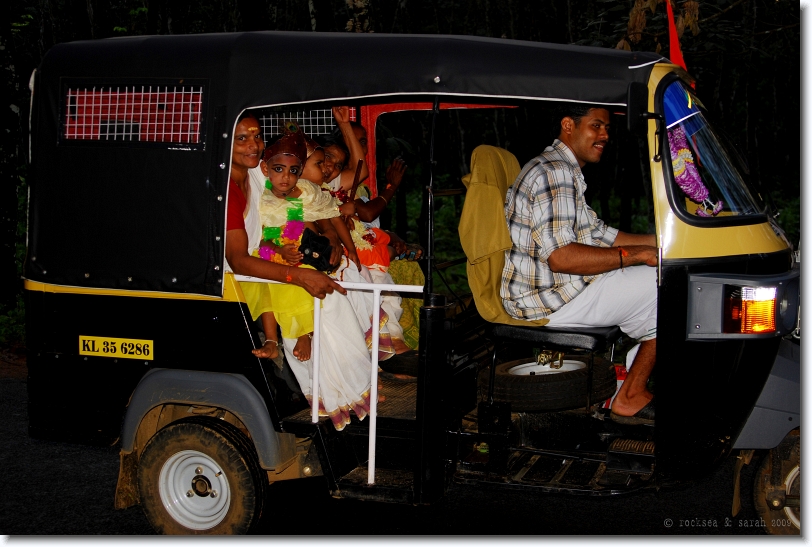 Sri Krishna Jayanthi is celebrated as a festival, reminiscing the birthday of Krishna. This year it is on 13-14 August 2009 in north India, but on 11 September 2009 in Kerala, due to the differences in the regional calendars. The images above are from the Sri Krishna Jayanthi of 2007, at the Sree Krishna Swamy Temple located close to my home, at Bharananganam in Kottayam, Kerala, India.
Few people know that the place name Bharananganam itself -probably- owes its origin to the legends associated with the Sree Krishna Swamy Temple. The temple is revered as very ancient, and legend is that the Pandavas stayed here for a while during their vanavasa (forest exile). Pandavas conducted their 'Parana veedal' (breaking the fast or vow) ritual here to end their vratha (vow). Since the place was used for 'Parana veedal', it came to be known as Parana kananam, as kananam in malayalam is forest. Later it evolved as Bharananganam. The presence of the temple has also given Bharananganam a synonym, Dakshina Guruvayoor. Dakshina is south and Guruvayoor in Thrissur district is famous for its Krishna Temple.
So, that is another face of Bharananganam, which is more popular these days as a christian pilgrim centre – of St. Alphonsa, whose mortal remains are kept in the Alphonsa Chapel near the St. Mary's Church. Based on some historical accounts, I would say that this church stands as a symbol of harmony as the church was found (it is said, a 1000 years before) with the assistance of the local community including aids from the nearby Sree Krishna Swamy Temple.