Posted by Roxy Mathew Koll on 09 Aug 2009 | Category: photography, prakriti
Spiny eels are not eels, but elongated fresh water fishes with eel-like bodies and numerous spines preceding the dorsal fin. Very often they stay under the mud substratum, and are mostly nocturnal.
These are images of a Tire track eel or a Spiny eel, mastacembelus armatus, which we caught for our fishpond*, from the Meenachil River flowing near by our home, Kerala, India.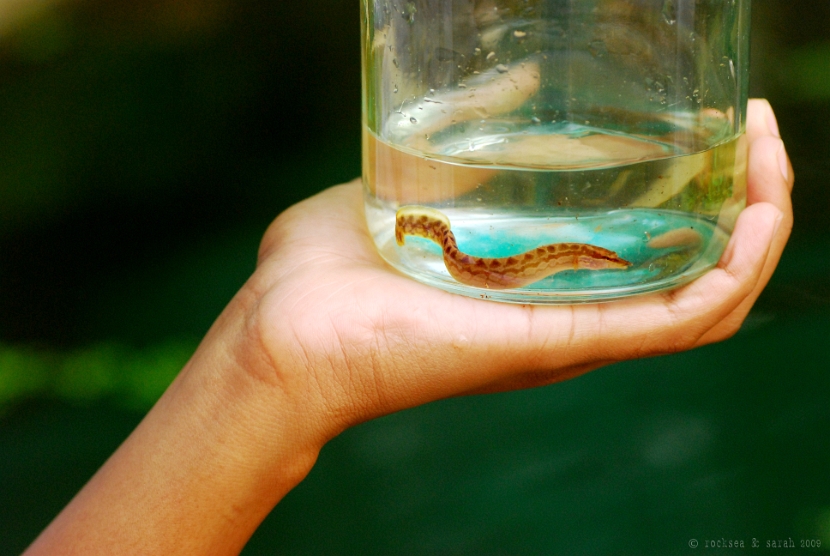 The name tire track? Probably due to the tire-track-like patterns along their body! The tire track eels are said to reach a size of 50-90cms. So the one in the image is that of a juvenile (~10cms).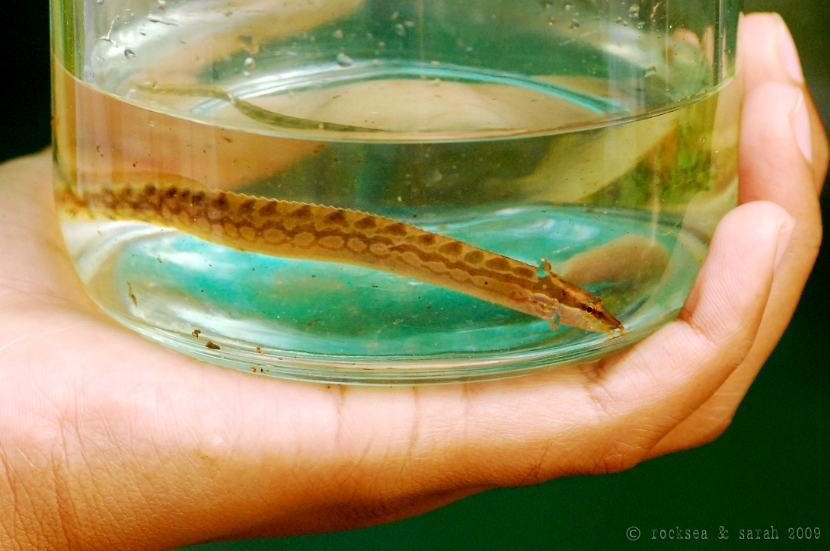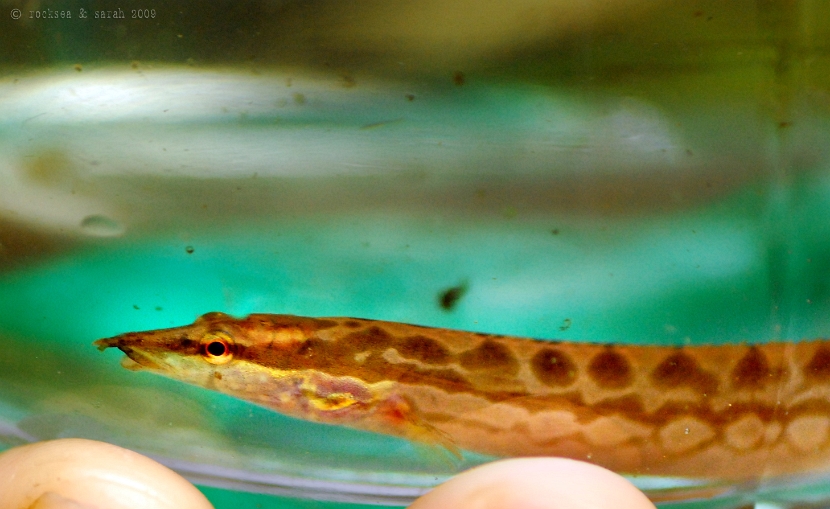 Malayalam names of spiny eel: Aaron (ആരോന്‍), Aaral (ആരല്‍).
Date: 03 Jan 2008
Location: Meenachil River, Kottayam, Kerala, India
Camera: Nikon D80 + Tamron SP AF90mm f/2.8 Di Macro Lens
*We have a large fishpond at our home, where we grow, breed and observe freshwater fishes; both native and ornamental. Aquatic plants (~25 species), rocks, gravel, muddy substratum are all arranged and the pond is in a self sufficient state to cater to the feeding, hiding, and breeding needs of ~50 different species of fishes.