Posted by Roxy Mathew Koll and Sarah on 20 Aug 2009 | Category: life
Pratyahara, our baby boy.
Born: 19 Aug 2009, 3:30PM Italian Time [7PM Indian Time] @ the Sant' Orsola Hospital, University of Bologna, Italy.

Photo as on 19 Aug 2009.
Baby & Mom keeping good!
Pratyahara (pronounced pratya-haara) is a sanskrit word, which essentially means "seeking one's inner-self" or "return to self". In yoga, it is the transition between the inner-world and the outer-world (so, balanced 😉 ).

Photo as on 23 Aug 2009.
He smiles a lot while sleeping! The feelings of becoming the parents… are inexpressible!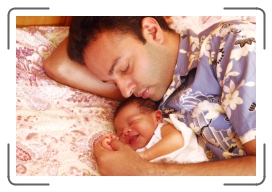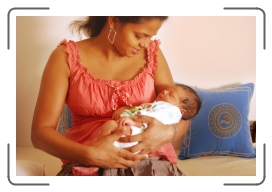 Wanted to share our love and happiness with you all.
Roxy (rocksea) & Juby (sarah)