Posted by Roxy Mathew Koll on 19 Jul 2009 | Category: photography, prakriti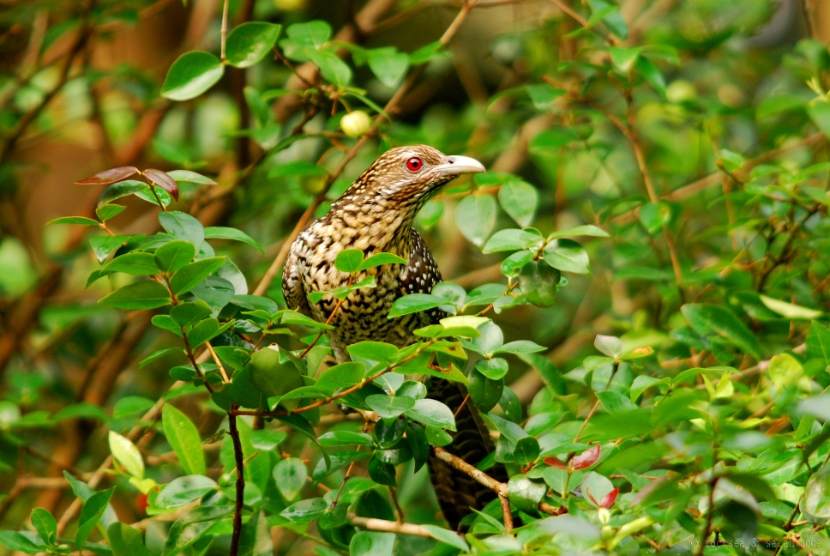 Is somebody watching me?
The female Indian Koel, eudynamys scolopacea, on our cherry tree.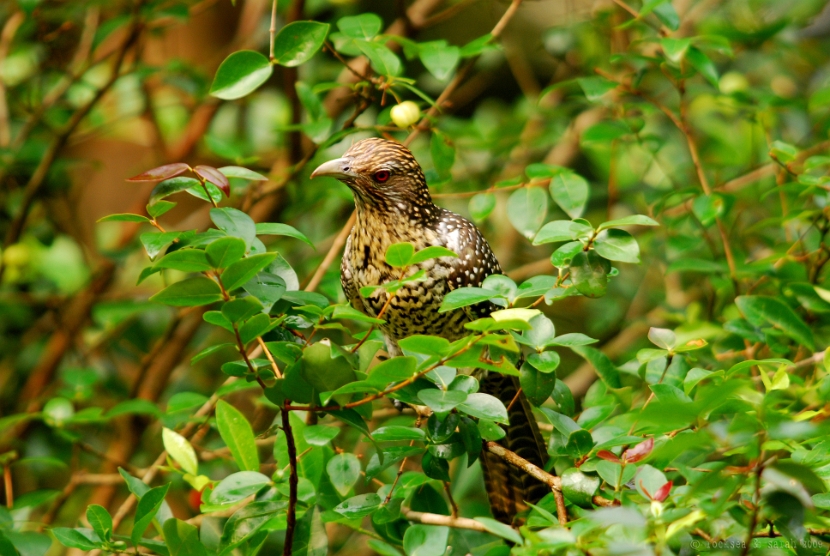 eh?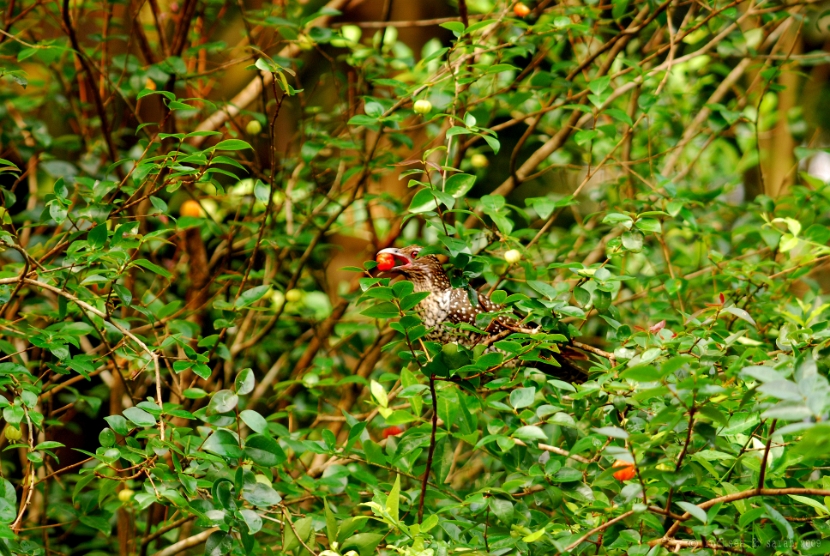 Got it!
These koels often raid our bulbul nests. The bulbuls often make their nests around our house, at low shrubs. Once the hungry chicks come out, both bulbuls are in a frenzy to get enough food for them and probably it is during this time that the koels often find out the nestlings and get away with them. Sometimes one koel will mislead the bulbuls and in the mean time another koel would get the nestlings…
Date: 14 Oct 2007
Location: @ home, Kottayam, Kerala, India
Camera: Nikon D80 + Tamron SP AF90mm f/2.8 Di Macro Lens
Male Indian koels are glossy greenish black. Here is a quick shot from our old records.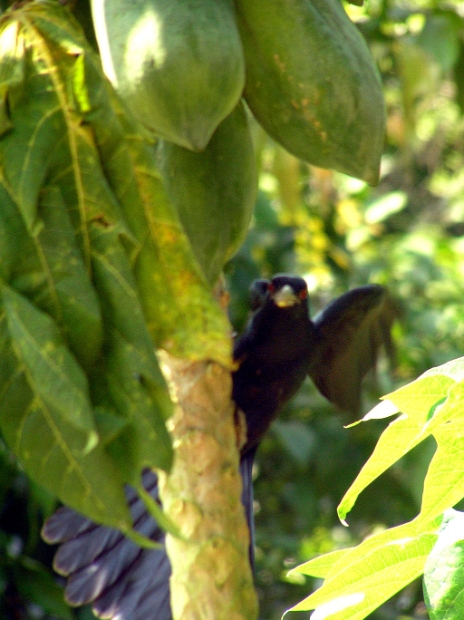 Date: 08 June 2007
Location: @ home, Kottayam, Kerala, India
Camera: Olympus C770UZ + MCON-40 Macro Lens