Posted by Roxy Mathew Koll on 01 Apr 2011 | Category: photography, prakriti
Skimmers consists the largest dragonfly family. Many of them are brightly colored, and so is this forest skimmer (male). The fulvous forest skimmers are rusty colored, with transparent wing tips. The female looks similar, but with a dull brown shade.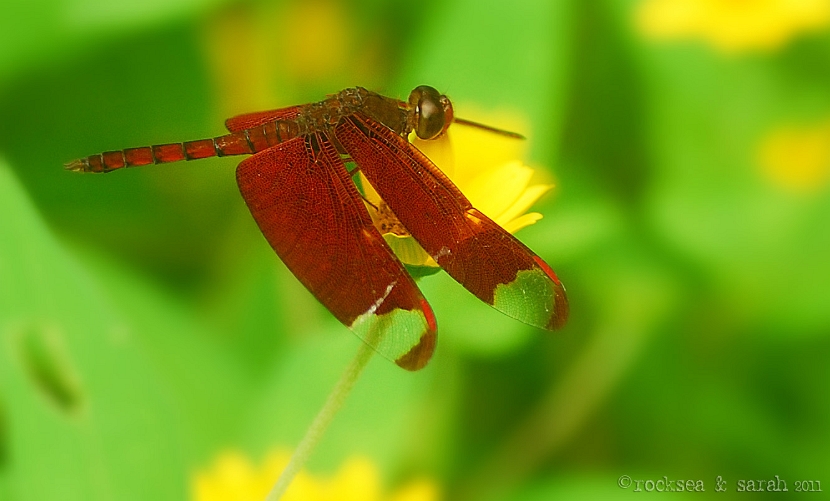 Click on the image above for a larger version, with the features on the wings visible.
Species: neurothemis fulvia Family: libellulidae
Common Name: Fulvous Forest Skimmer
Location: @ home, Kottayam, Kerala
Continue Reading »