Posted by Roxy Mathew Koll on 12 Oct 2009
If you have been to the woods of Hyderabad, India, chances are that you might have met one of these colorful agamas – of the lizard family. These are the South Indian Rock Agamas, psammophilus dorsalis, also known as Peninsular Rock Agamas. Specifically, the ones you see in this article are the males in their breeding season, when they adorn bright red colors and stay on the rocks displaying their availability.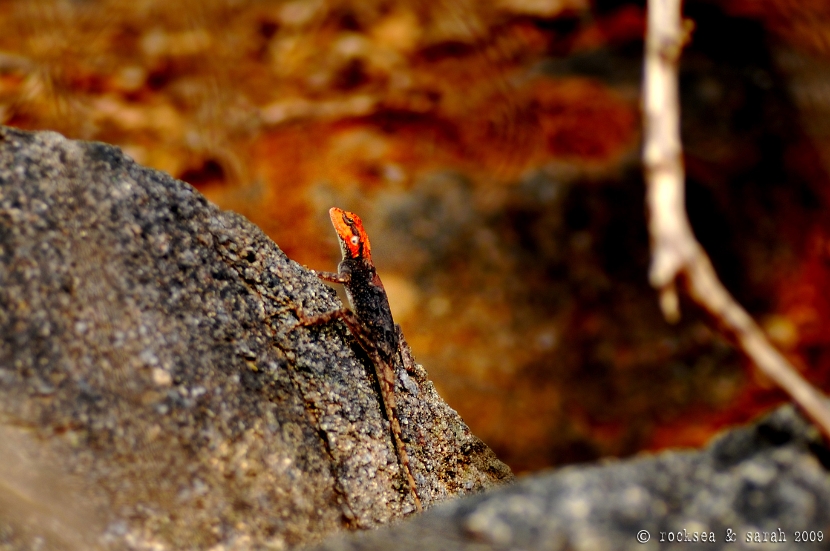 A study by Radder et al. [2006] found that, larger the male, higher their perching position on the rock, with the smallest male taking the lowest position.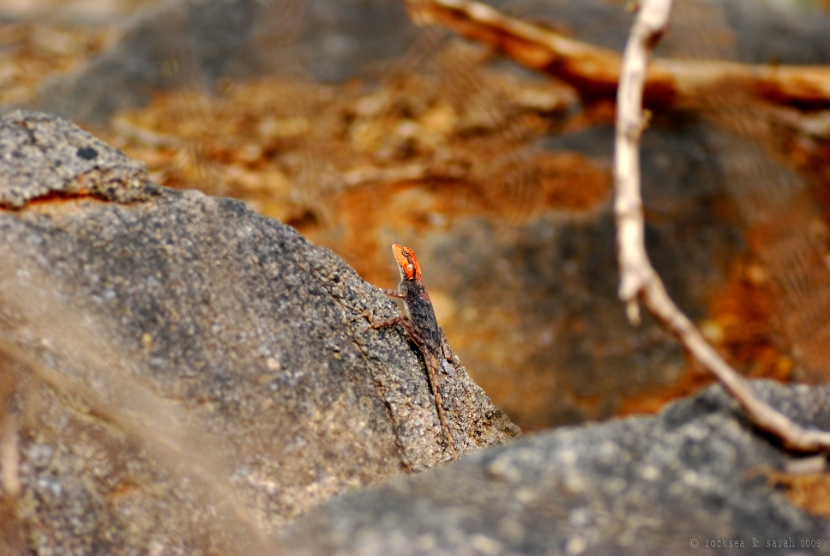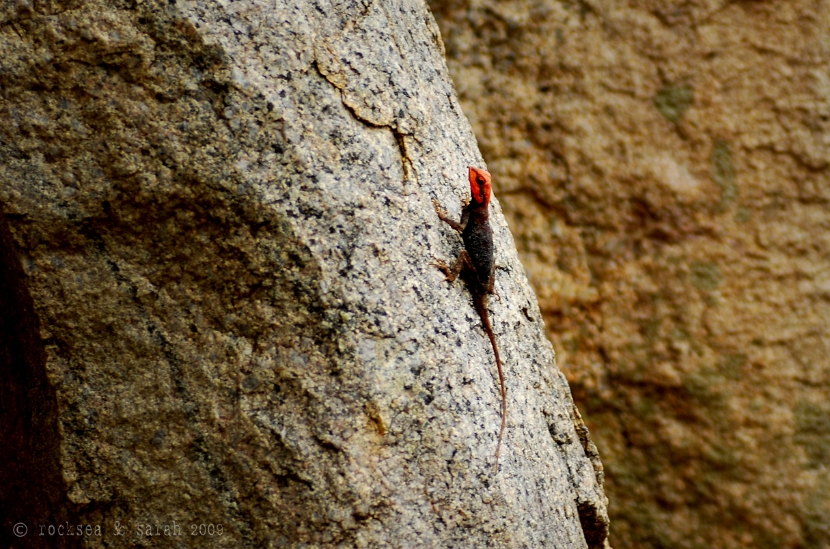 Date: 14 Jun 2007
Location: @ Mrugavani, Hyderabad, India
Camera: Nikon D80 + Tamron SP AF90mm f/2.8 Di Macro Lens
Reference:
1. Radder, R.S., Saidapur, S.K.,  Shanbag, B.A., 2006: Big boys on top: effects of body size, sex and reproductive state on perching behaviour in the tropical rock dragon, Psammophilus dorsalis, Animal Biology, 56, 3, 311-321 [link].
Related posts
50 Comments »
50 Responses to "south indian rock agamas"