Posted by Roxy Mathew Koll on 09 Sep 2009
In a previous article, we talked about observing nature at the smaller end of the spectrum. Living temporarily in a city, we rarely have a chance to amuse ourselves on those miniscule wonders. Neither do we have a chance to see those animals at the larger end of the spectrum. There are some doves which we can watch from our window. That is all. That is the reason why the lion's share of the nature photographs on this website are those which we had taken previously from our native place in Kerala, India. You must have also noticed that most of those photographs were taken at the backyards of our home! That is a stark difference of the quality of living, in these two different homes – the temporary one in a city (Bologna, Italy) – and the permanent one out of the city sprawls (in Kerala, India).

We knew the perils of living in the city before. BUT we realized the extreme dearth of nature around when our son pratyahara was born. We want to show him trees, birds, animals, bees, beetles, butterflies and dragonflies. If we go to the balcony, but, we get to see the dispiriting concrete jungles and cars. Not a life or green patch to see… 😕 We want him to sleep listening to the lullabies of the frogs and the cicadas and wake up to the calls of the birds. But all that we can hear are the blaring motorbikes, ambulances and police cars.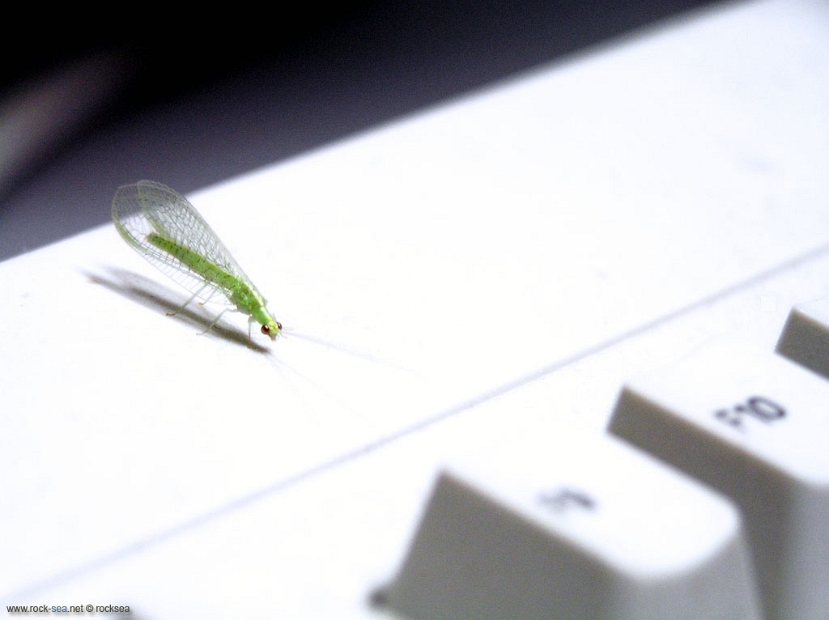 On seeing this mayfly on my keyboard, we would be tempted to ask – why and how in the world is this fly here?! We would surely miss to ask – why is this keyboard here!??
notes: 
1. This is true for most of the cities, and is not a comparison between life at a European city and an Indian dwelling in the outskirts. In fact Italy holds a lot of natural life in the outskirts.
2. Mayflys are aquatic insects where the immature stage occurs in fresh water (called naiads). The adults are short-lived, maybe as little as a few hours to a day or two, depending on the species. This mayfly photographed from Hokkaido, Japan
Related posts
38 Comments »
38 Responses to "perils of living in a city"