Posted by Roxy Mathew Koll on 04 Sep 2006
Oru ettukaliyude onappookkalam.. a spider's web design (!!) evoking memories of the long lost Onam days I used to celebrate at home in Kerala. Photograph taken while I was at home during last Onam. Species: argiope. juvenile. These orb weaver (Family: araniedae) spiders decorate their webs with stabilimenta. They usually rest in a head down position on the web. As one approaches the web, they hold their position until the last moment before slipping round in a flash to hide on the other side of the stabilimentum.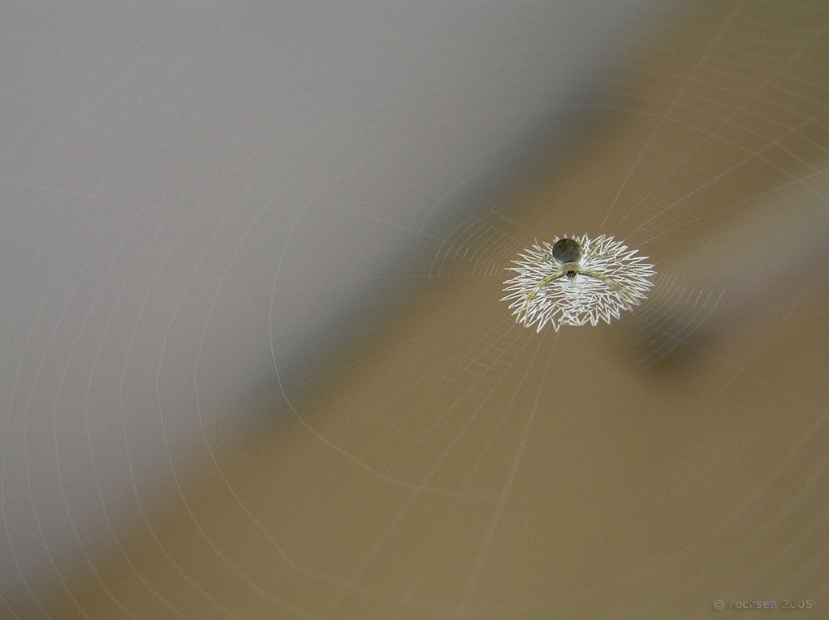 Onathumbi. Species: Rhyothemis variegata variegata (Picture wing Dragonfly, male). Normally they are seen in the month of August till December and hence called Onathumbi. Attractive colors and their presence tells you Onam is here!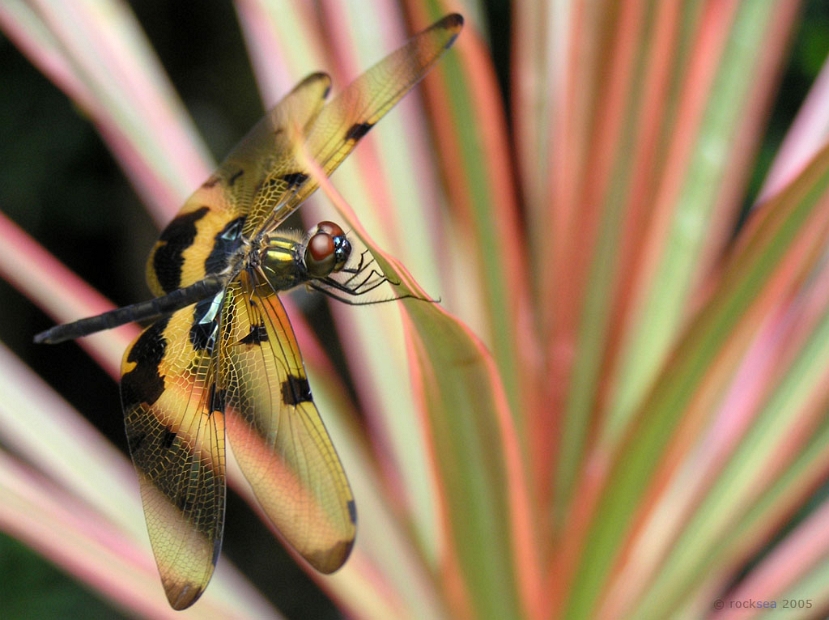 Species: Rhyothemis variegata variegata (female)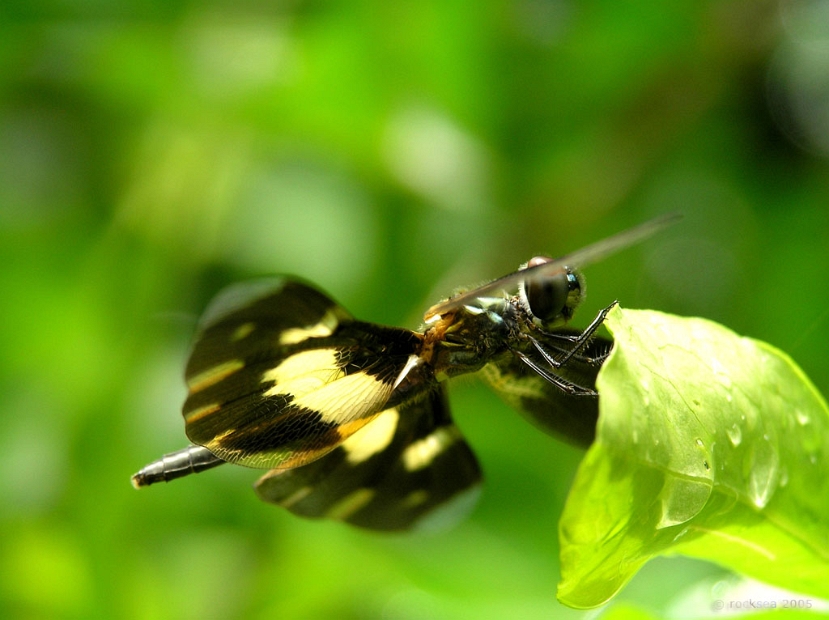 adding to the nostalgia of Onam season.. onathumbis hovering over..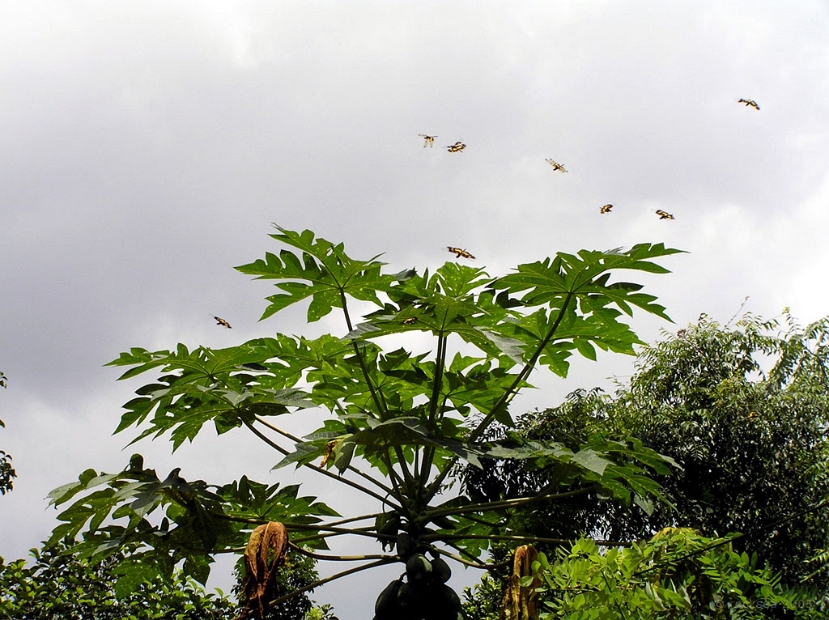 Onam / Thiru Onam: Festival of Kerala, celebrated in the month Chingam (Aug-Sep), of the Malayalam Calendar. In memory of a mythical King MahaBali (Maveli) who ruled Kerala eons back. Legend is that Kerala reached the zenith of its glory under his rule and he was so famous that gods became jealous and send God Vishnu to send him down to the netherworld. Anyways, before sending him down, Vishnu gave King Maha Bali a boon to visit his people once in a year. This day we celebrate as Onam, to welcome Mahabali. One of the most attractive aspects of thiruvonam is the pookkalam or the floral designs we make.
Sarah, celebrate this onam at home for me!
Related posts
19 Comments »
19 Responses to "onam with nature"