Posted by Roxy Mathew Koll on 04 Sep 2009
We all have a natural tendency to associate nature, wilderness and the animal kingdom with those at the larger end of the spectrum, like lions, tigers, antelopes, and those of the kind we often see at the zoos. Of course, these all are a part of nature. Nevertheless, at the sametime, many of us rarely stop by and watch the spectacles and stories of nature at the smaller end of the spectrum. We will open our mouth 😮  and watch an elephant passing by, but rarely would we stop to watch an insect or even a bird flying by.

As I said, it is a natural tendency. Large objects easily catch our eyes, and the rest is easy. But when we limit our observations at that, we are surely missing a lot of wonders of nature! Not only that, these small creatures play as significant a role, or a greater role, in the sustenance of life and environment.
Here is a group of small, beautiful tortoise beetles (2 species, green and golden), for you to enjoy and celebrate the small wonders of nature 😛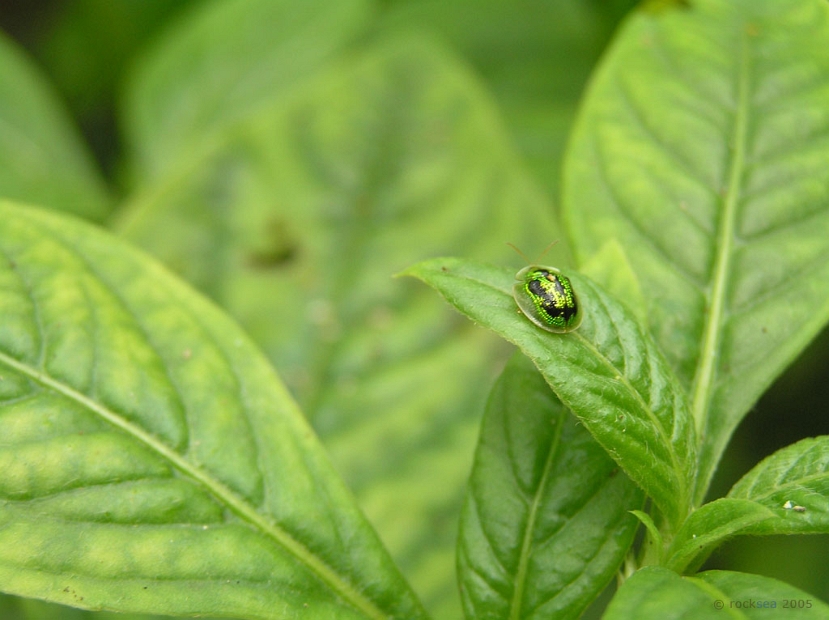 Date: 20 Sept 2005
Location: @ Mangalavanam Sanctuary, Kochi, Kerala, India
Camera: Olympus C770UZ + MCON-40 Macro Lens
Tortoise beetles get their names from their tortoise shapes, with outer shells (known as carapace) which are translucent at the edges. They are not so rare, but easy to miss! They have a size of 5-7mm. Not too small for an observant eye, especially since they have catchy, bright colors.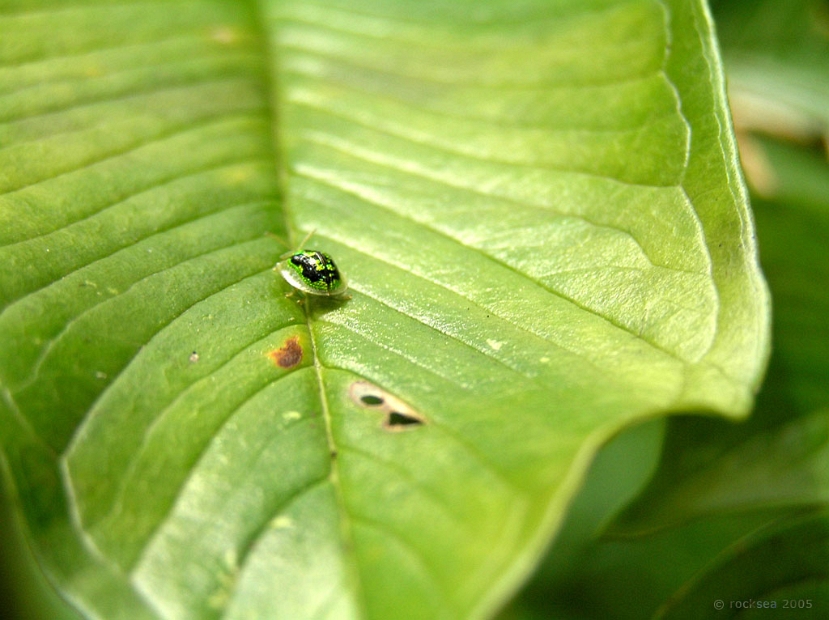 Date: 22 Sept 2005
Location: @ home, Kottayam, Kerala, India
Camera: Olympus C770UZ + MCON-40 Macro Lens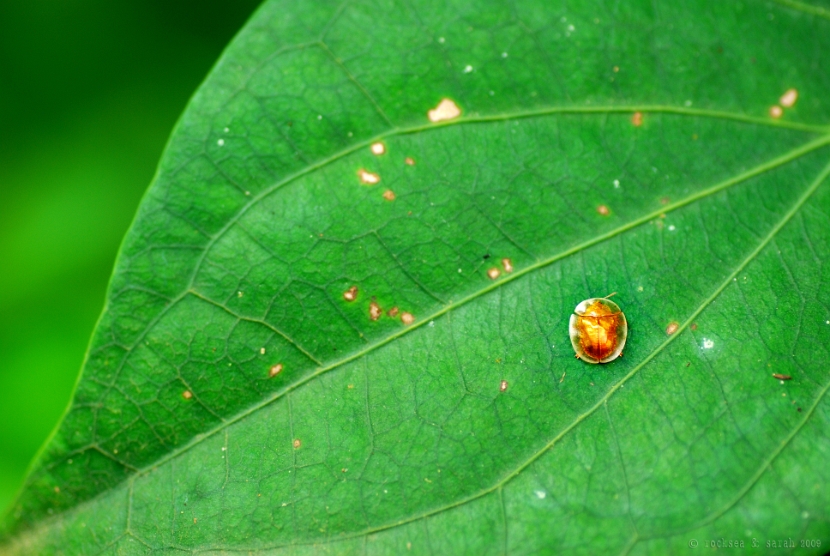 Date: 27 Jul 2007
Location: @ home, Kottayam, Kerala, India
Nikon D80 + Tamron SP AF90mm f/2.8 Di Macro Lens
For me they look like small UFOs 🙂
Related posts
19 Comments »
19 Responses to "nature at the smaller end of the specturm; and tortoise beetles"