Posted by Roxy Mathew Koll and Sarah on 07 Jul 2008
Italy is full of towering historical edifices, and during our euro-mediterranean adventures, we were enchanted to see that it has a rich marine life too. It was a warm afternoon at Gallipoli, south of Italy. We went to swim and feel the Ionian Sea, but soon found ourselves studying the marine life thriving on the rocky shores.
Marine Life & Colors under splashing waves @ Gallipoli, Puglia, Italy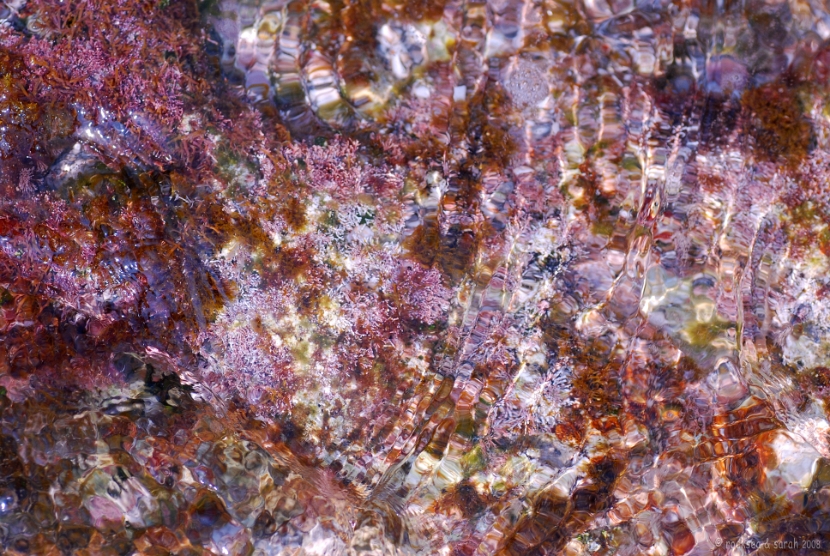 … along came a jellyfish
We were in the sea while this jellyfish floated by, along with some non-aquatic plants. We were amazed by the beautiful red floral like patterns on its umbrella. The externally visible patterns match to the Pelagia noctiluca, a toxic, stinging jellyfish, commonly known as the mauve stinger in the Mediterranean. The mauve stinger has the ability to glow in the dark [nocti = night, luca = light]. However, we didn't find any protruding tentacles on its body and we are not sure if it is the mauve stinger itself.
A closeup of the floral patterns on the mediterranean jellyfish. Jellyfish are known as medusa in Italian, attributing to the greek mythical sea nymph of the same name.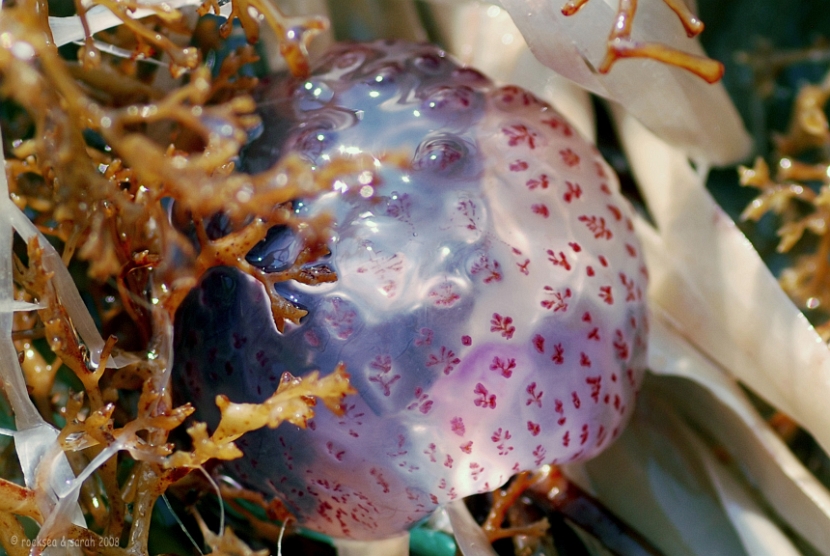 coral like formation on the rocky shores, with white 'flower' crests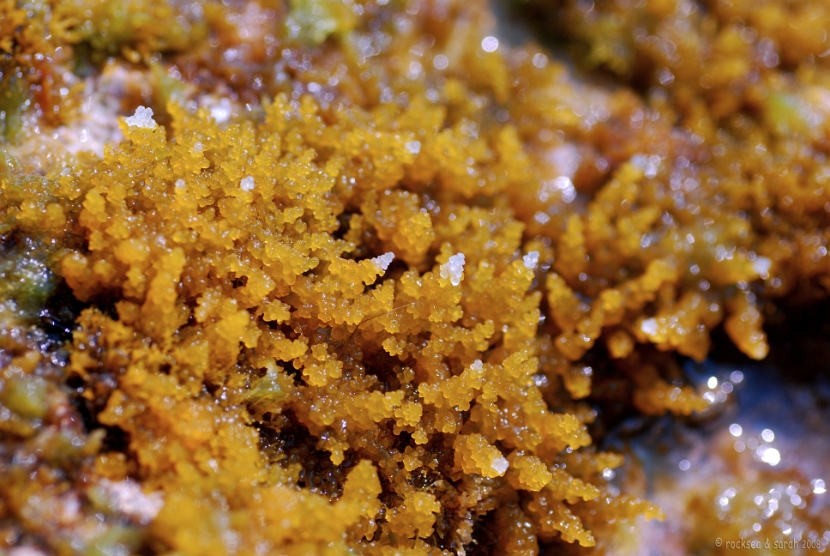 hide and seek… a mediterranean crab cozily camoflagued in its rocky surroundings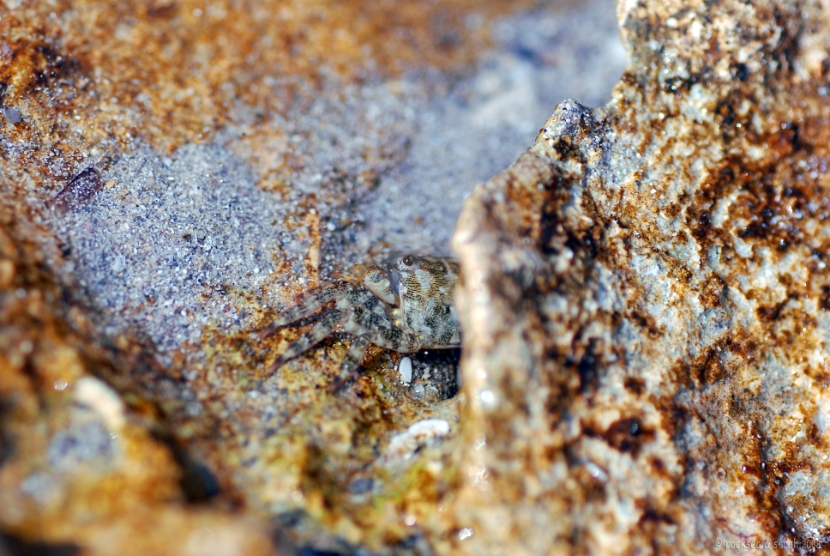 — More of what we captured @ Gallipoli —
Gallipoli is a small town in Salento, southern Italy, in the Puglia region. It is located by the Ionian Sea, an arm of the Mediterranean. Less than 1 hour by train, from Lecce, capital of Puglia.
The beaches of Salento are marvellous, with white sandy beaches and intermittent rocky shores like these. Portrayed in the local dialect, Lu Salentu, lu sule lu mare lu ientu [Salento, the sun, the sea, the wind].
Related posts
5 Comments »
5 Responses to "marine life on the rocky shores of gallipoli"