Posted by Roxy Mathew Koll on 18 Sep 2010
Within a short distance (~45kms) from Pune, nestled cozily between the Sahyadri hills, are the ancient buddhist caves of Karla. These rock-cut caves were primarily a buddhist monastery, the oldest being built around 160 B.C.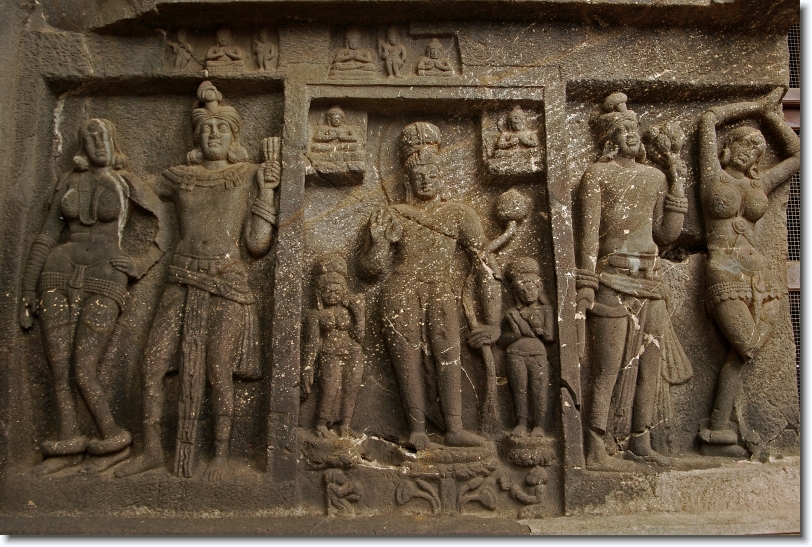 The main cave is the prayer hall or the "chaitya", with a lot of sculptures pertaining to buddhism and the Indian mythology. The wooden umbrella arches inside the chaitya have stood through the ages, without any significant withering, probably due to the ideal conditions within the caves. You can see these wooden arches in the image below.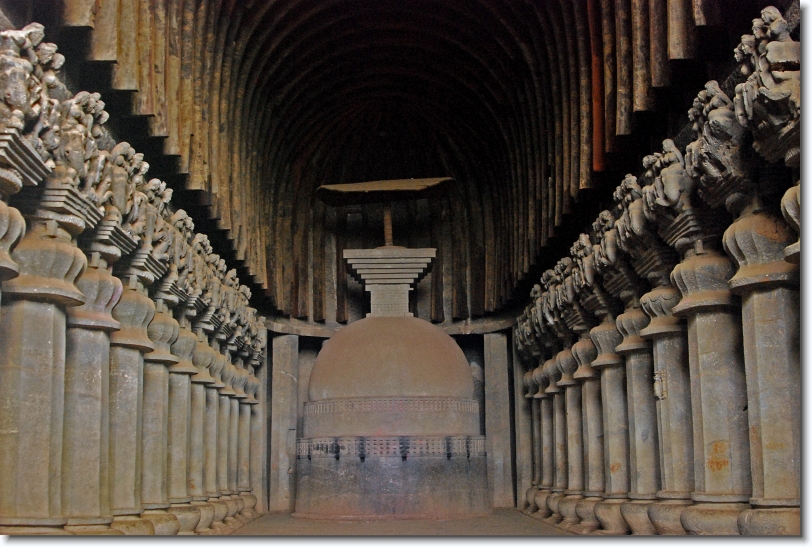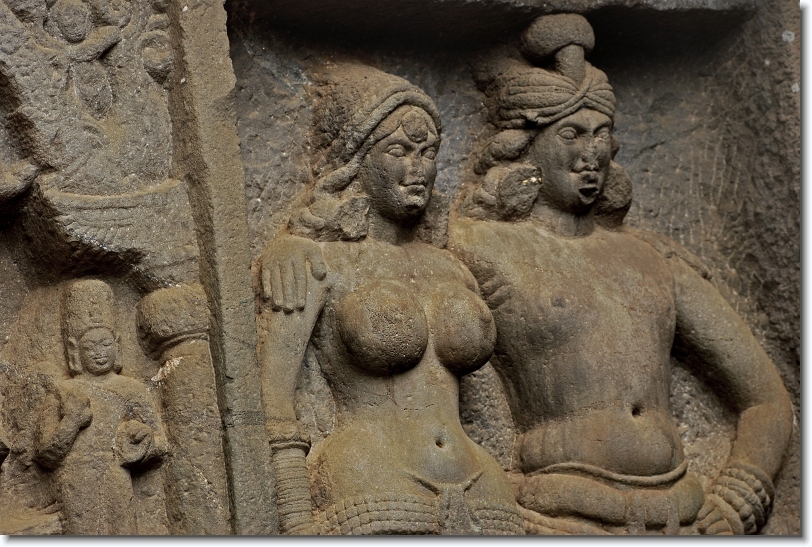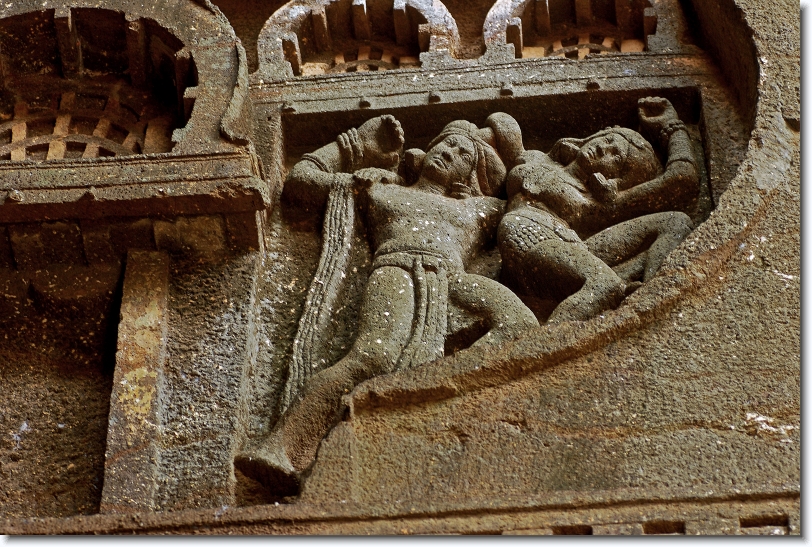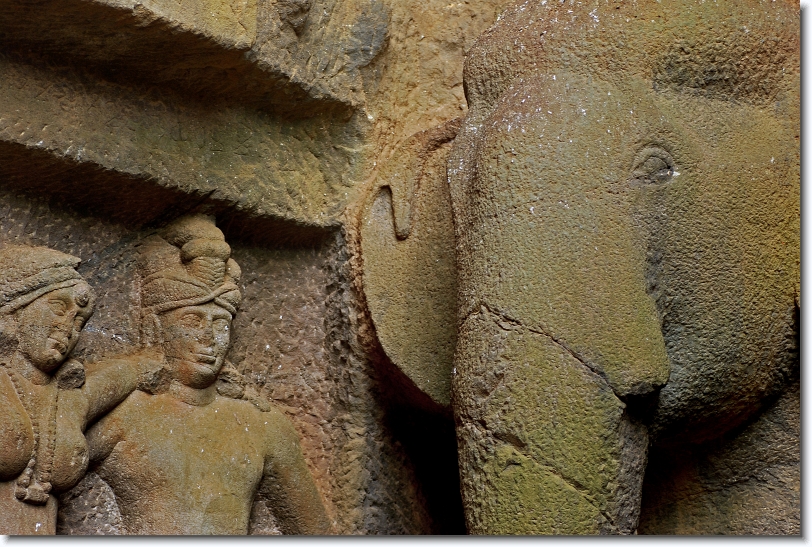 The other caves are dwellings or the "viharas", where the wandering monks used to stay. Saying that, the karla caves, like many other buddhist caves, are located in the major trade routes of the bygone years so as to provide shelter for the travelling traders.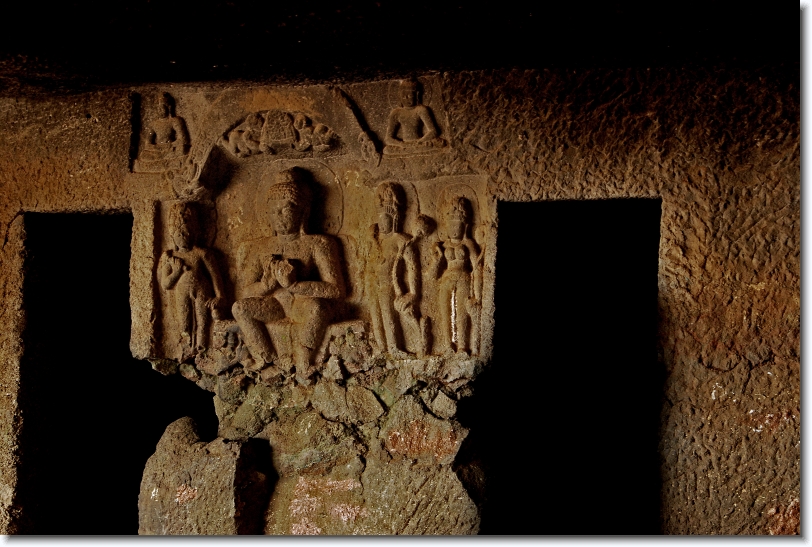 Like the buddhist rock-caves of Ajanta and Ellora, much of the restoration and preservation of these caves have been funded by Japan.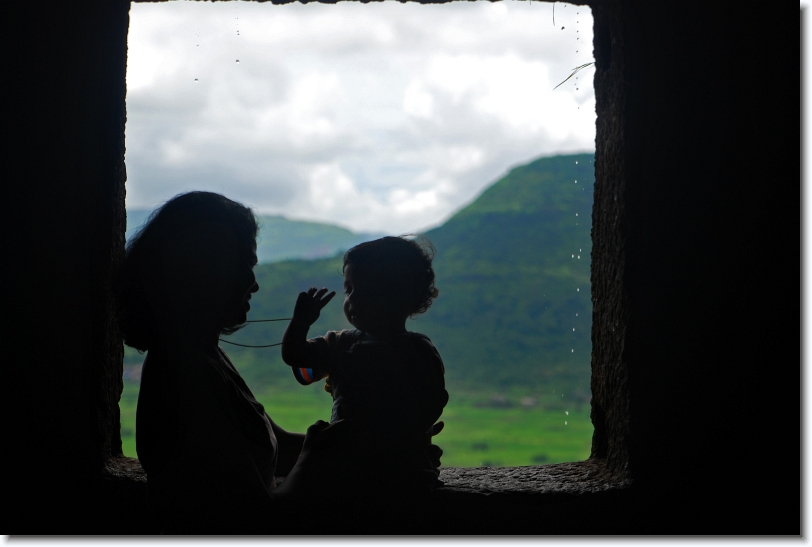 Silhouette of pratyahara playing with sarah, along with the beautiful landscape in the background, as seen from one of the upper caves adjacent to the Chaitya.
For more of these caves and sculptures, please visit: http://www.images.rocksea.org/maharashtra/karla/
Location map for Karla Caves (It's just 7 kms from Lonavala, and 3kms diversion from the NH4):
Related posts
27 Comments »
27 Responses to "karla caves"