Posted by Roxy Mathew Koll on 02 Dec 2005
Itz our first International Culture Festival and we are gonna make it! There're around 800 international students here in Hokkaido University. Yet, only this year, by the formation of an official association by us few that the ryu-gakusei (international-students) got some idea about each other. As the HUISA (Hokkaido University International Students Association) executive committee (am the web admin 😉 ) we're almost into the final stages of our first year. Herez a brief view into the photo-session during the rehearsal today evening. The event is on Dec 10th. Am the one in the blue kurta, proximate to the Lawrence of Arabia. Rest are HUISA executive committee members and organisers and some participants of the culture festival.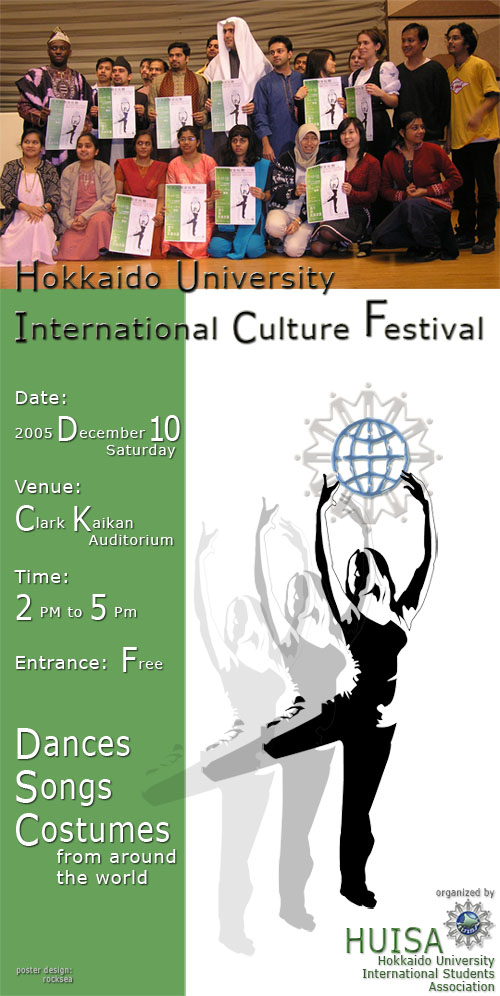 The Indians in us are planning to do mile-sur-mera-tumhara & a dandiya dance.
Related posts
5 Comments »
5 Responses to "Hokkaido University International Cultural Festival"