Posted by Roxy Mathew Koll on 02 Sep 2010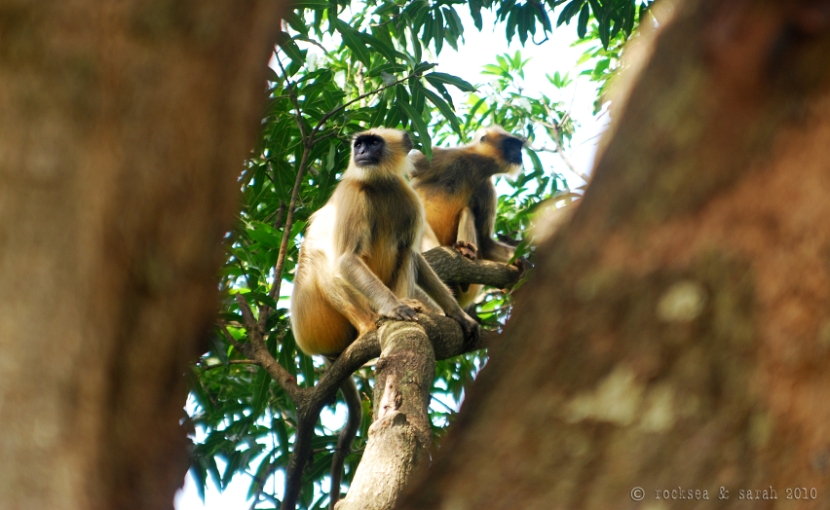 Hanuman Langur, Semnopithecus Genus, @ NH9 Pune – Hyderabad, Karnataka border
This photograph was taken during our car trip from pune to hyderabad.
The hanuman langur has a black face and black tail resembling hanuman (the monkey god, who burnt his face and tail while rescuing Sita), and hence the name. These langurs feed on fruits, flowers, leaves and insects, depending on the season. They have a symbiotic relationship with other animals like the chital deer, as a lookout for predators and for sharing fruits.
The species photographed here is the Southern Plains Gray Langur semnopithecus dussumieri, mostly found in the south-west-central India.
Related posts
2 Comments »
2 Responses to "hanuman langur"