Posted by Roxy Mathew Koll and Sarah on 03 Jun 2008
Silhouettes of the great cormorant, Phalacrocorax carbo, against a murky sky on a misty September morning at the Periyar National Park, Thekkady.

Each bird seems to be in its own mood… and as you watch them, the mood slowly grows into you… Click on the images to see a larger version and get close to each bird!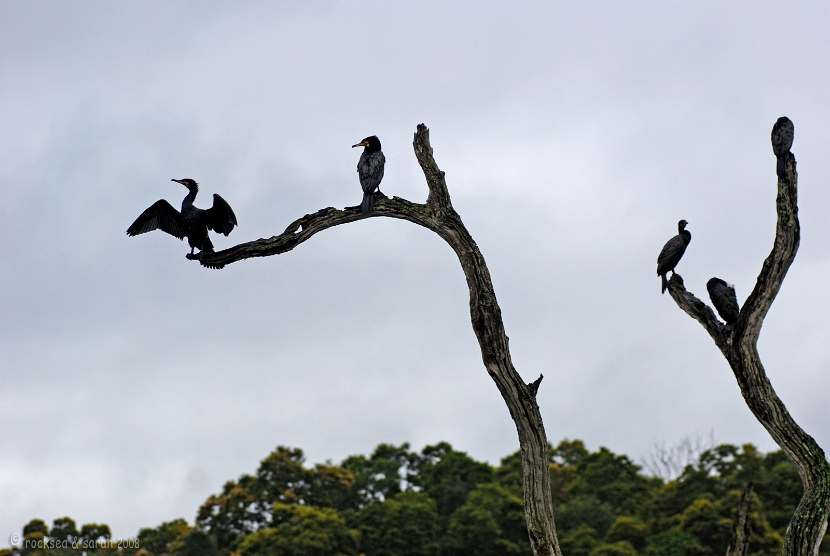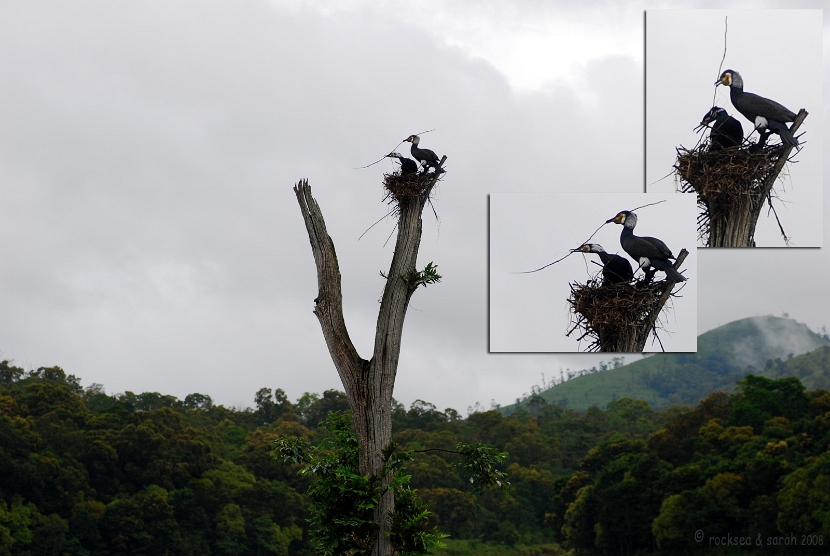 Orchestrated nest building… the cormorant parents seem to be moving as in an orchestra, holding the long twig with their beaks. Both male and female actively participate in the nest building process.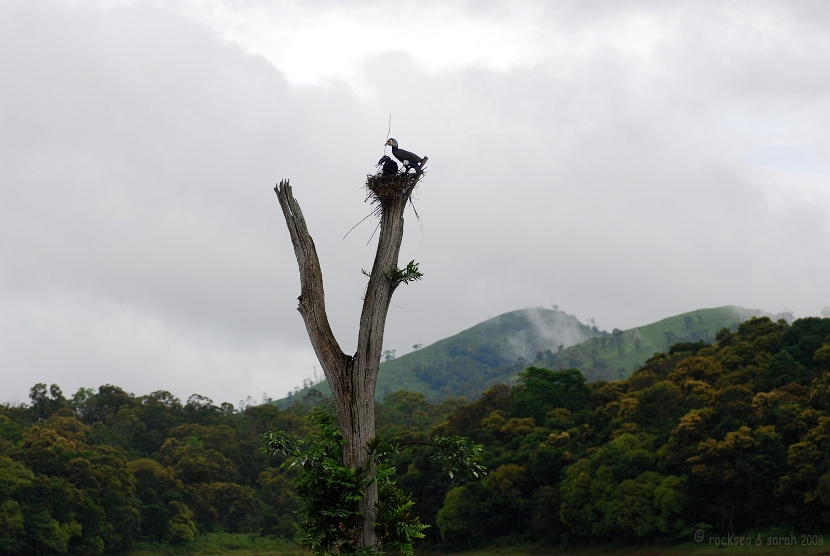 Do you know that, in Japan, these cormorants have been traditionally trained to catch fish? The tradition is known as ukai. The necks of the cormorants are tied to the boats, tight enough to prevent swallowing. The fishes are later retrieved by the fishermen.
Location of the Periyar National Park, Thekkady:
Periyar National Park, Thekkady [maxlat=9.65;minlat=9.20;maxlon=77.30;minlon=76.60;maptype=G_MAP_TYPE;overviewmapcontrol=show;zoom=9]
Related posts
9 Comments »
9 Responses to "great cormorants; silhouettes & orchestrated nest building"