Posted by Roxy Mathew Koll on 08 May 2010
We are back in India, but still in the settling down process,  in terms of life/work. After 4 years in Japan and 2 years in Italy, we are enjoying it being home, despite the challenges/adjustments we need to face. Yet to do anything on the photography/venturing part. Until then, here are some photographs from our archives. Venice carnival and the euro trip accounts are also pending 😎
Knockers and Knobs of Italy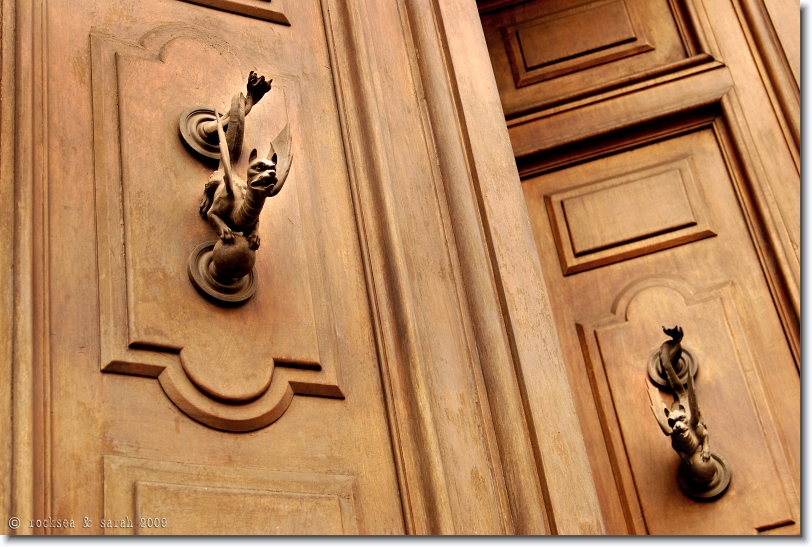 Mythological dragons infused on the door knobs of Rome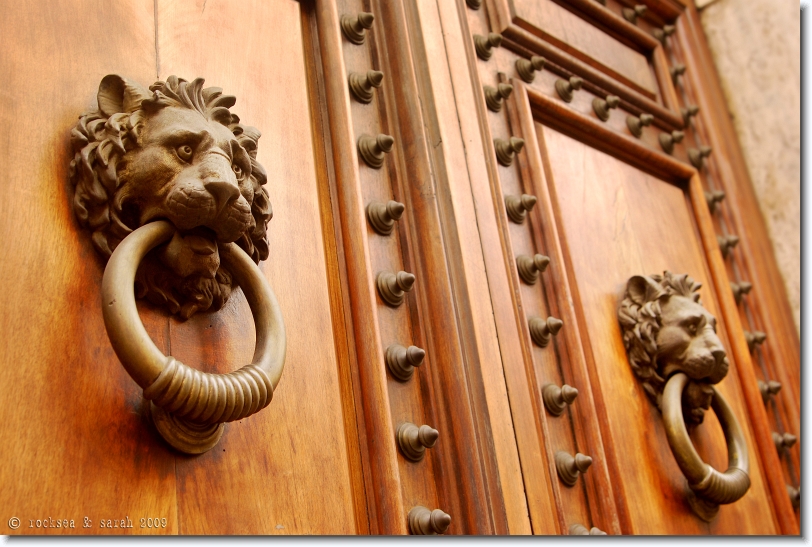 These lions look like they are scared, don't they? Lions are the most common theme we have seen on the door knockers of Italy. @ Rome.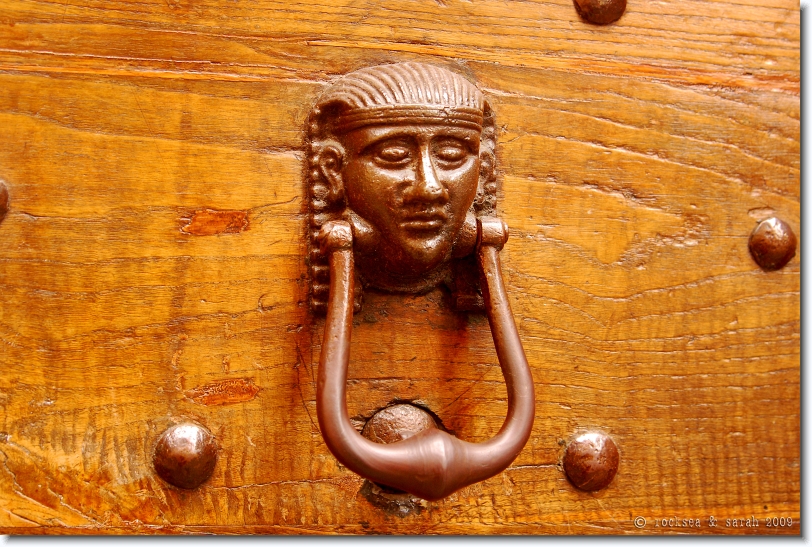 Egyptian influence, probably. @ Rome.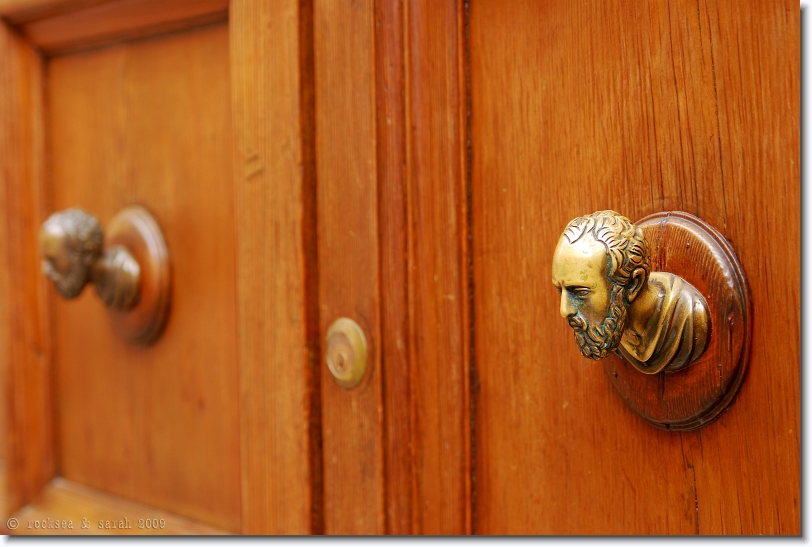 If the door knobs are made of bronze, the ones on the right usually appear fresh due to the frequent use and the ones on the left are blackish and dull as they get oxidized in time. @ Ferrara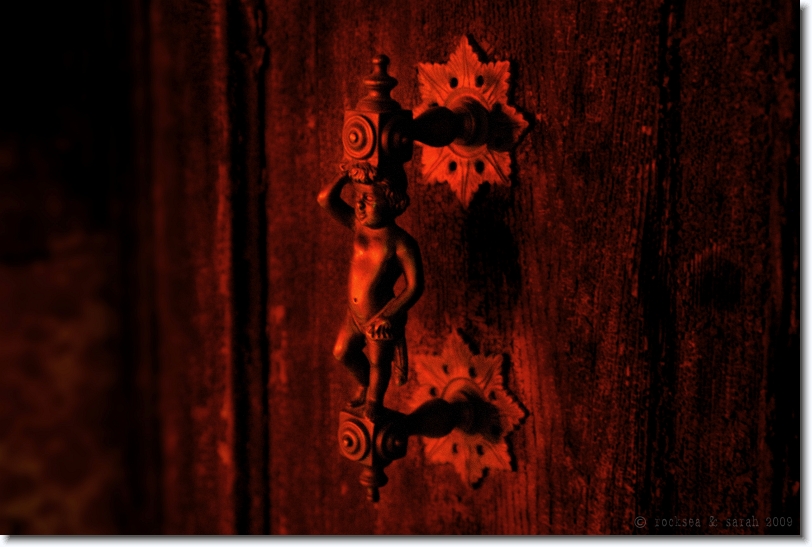 Door Handle in the nightlight of Venice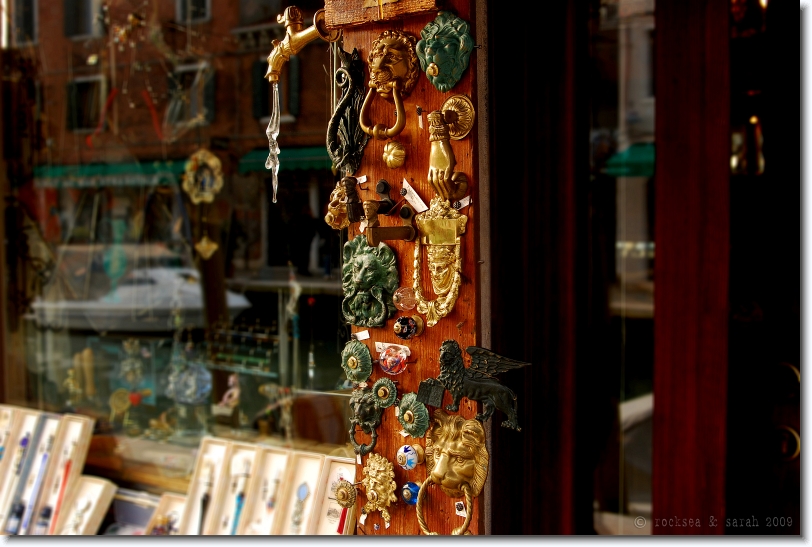 Door Knockers for sale, at Venice. You can see the characteritics of Venice in the reflection.
Related posts
27 Comments »
27 Responses to "door knobs and knockers of rome et al."