Posted by Roxy Mathew Koll on 01 Nov 2005
This is a glimpse from the English Seminar where I introduced India to the Japanese highschool students. The students were supposed to prepare articles/newspapers on different themes of the country. Herez how they pictured diwali.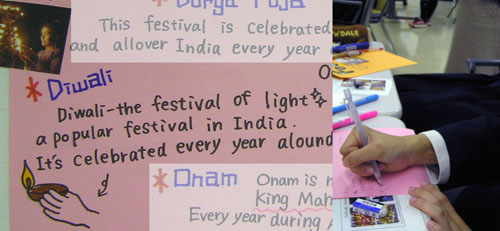 Diwali is celebrated in memory of Ram's homecoming after 14 years of exile in the forest (epic: Ramayana).
Wishes! Let your hearts be enlightened.
Related posts
9 Comments »
9 Responses to "diwali; a japanese perspective"