Posted by Roxy Mathew Koll on 21 Oct 2012
Darners are often found around ponds, lakes and marshes. The blue darners are conspicuous with their pale green face and sapphire blue eyes. Its exquisite features and elegant nature might have given it the name, "magnificent emperor". Males have bluish thorax while in females it is yellow with an olive green tint. The one below must be a female blue darner.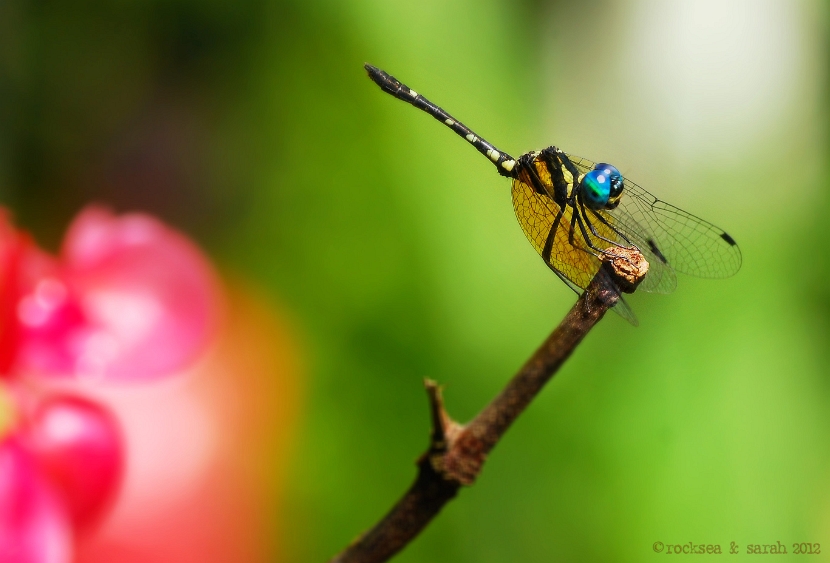 Species: anax immaculifrons Family: aeshnidae
Common Names: Blue Darner, Magnificent Emperor
Location: @ home, Kottayam, Kerala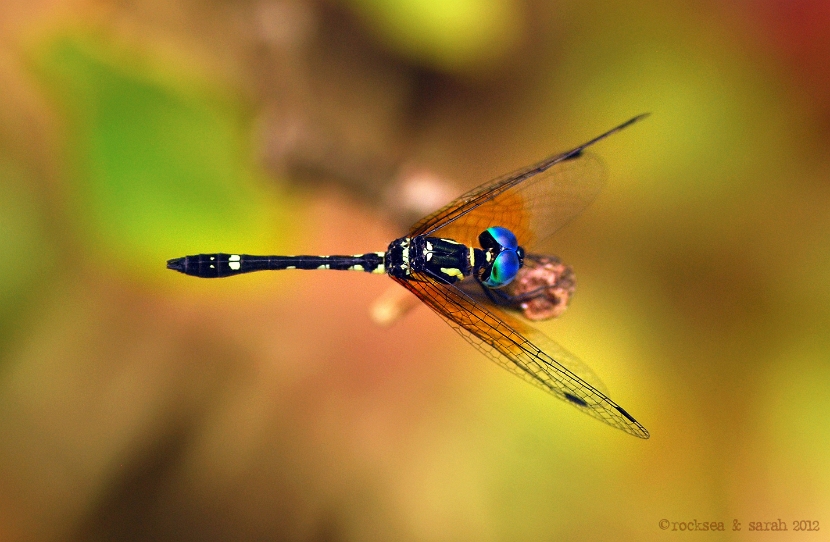 Reference:
Subramanian K. A., 2009: Dragonflies of India-A Field Guide, Vigyan Prasar, New Delhi.
Related posts
7 Comments »
7 Responses to "the blue darner"