Posted by Roxy Mathew Koll and Sarah on 10 Jul 2008
Her name is Nicola. She had come from Brindisi with her father, to play on the streets of Lecce. Though tired, she adorned a pretty smile when she posed and played the accordion for me. Piazza Sant' Oronzo at the far end in the background.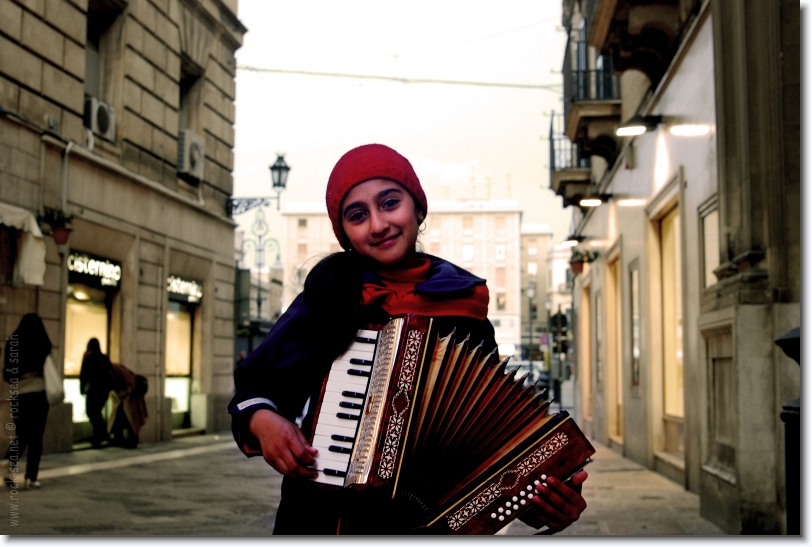 Wherever you go in Italy, chances are that you will come across a street musician thrumming out for his life. Venturing around, we found music coming out from violins to beer bottles to hammered dulcimers. Italians! They know how to live music. Many a times their music have added color and vigor to our days, and in return me and sarah have been supporting them whenever possible.
This mesmerizing musician was playing Beethoven on the beer bottles. Near Piazza Maggiore, Bologna.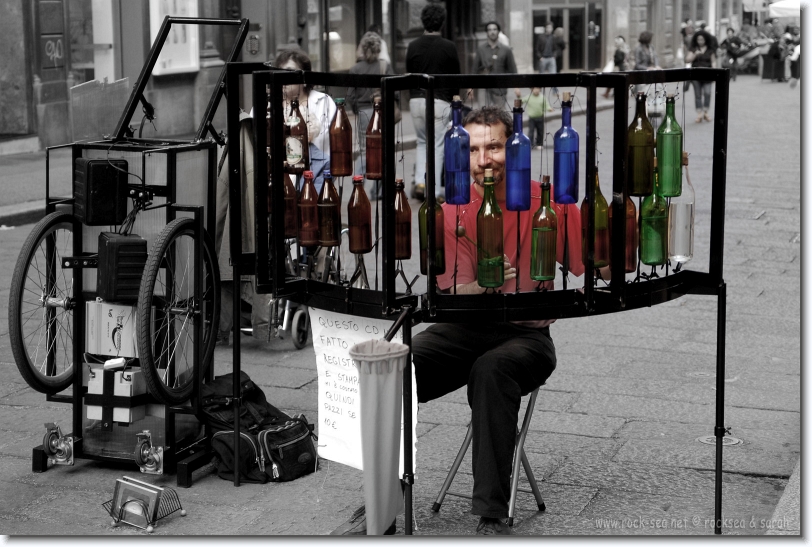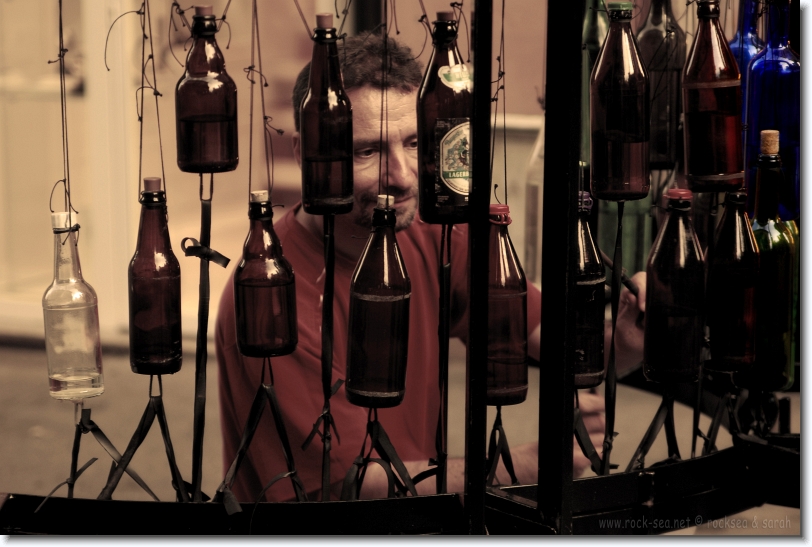 Another day, we found this lonely but jovial old man playing his harmonica, with his own mobile speaker system. @ Piazza Nettuno, Bologna.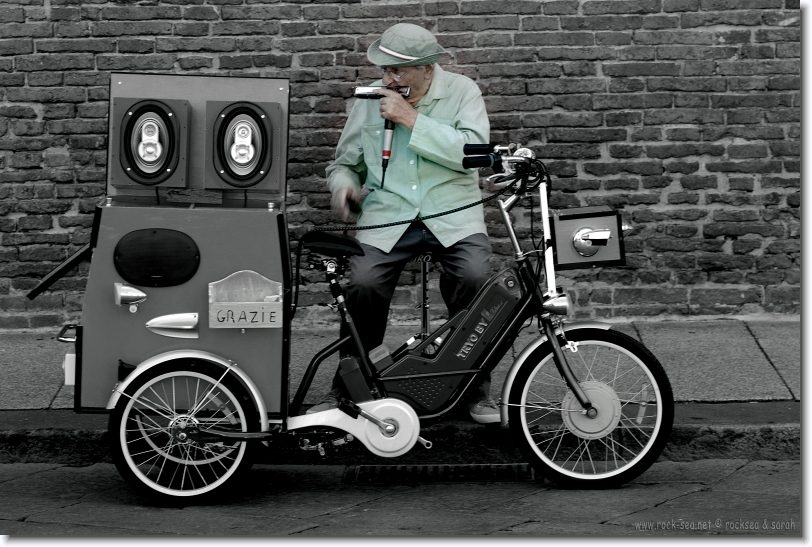 — More of Italian street musicians who captured our hearts —
Related posts
10 Comments »
10 Responses to "the accordion girl"